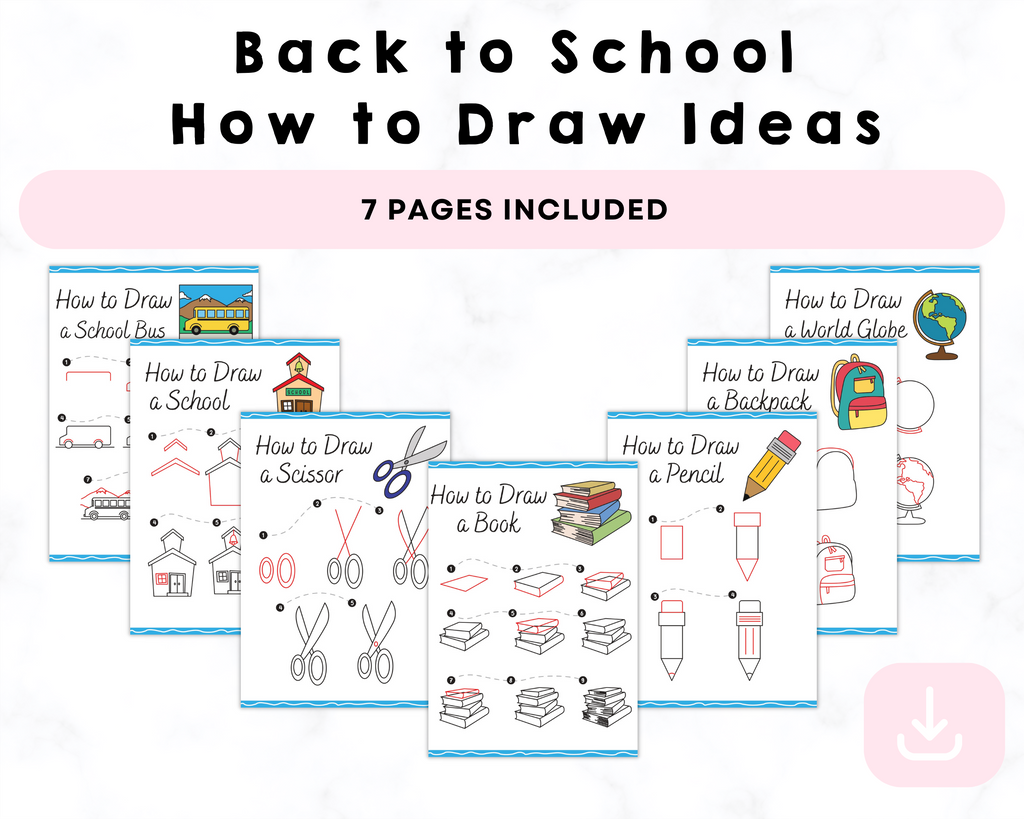 Back to School How to Draw Ideas Printable
Back to School How to Draw Ideas Printable
description
Enhance the excitement of going back to school with our delightful "Creative Back to School: How to Draw Ideas Printable." This comprehensive 7-page printable is perfect for budding artists and students looking to infuse creativity into their academic journey.

 Key Features:

1. **Diverse Themes:**
Explore a range of captivating themes, from school supplies to friendly characters, providing ample drawing inspiration for all ages.

2. **Step-by-Step Guidance:**
Each page includes easy-to-follow step-by-step instructions, making it simple for students to create beautiful drawings on their own.

3. **Enhanced Learning Experience:**
Encourage artistic expression while nurturing fine motor skills, imagination, and concentration - all essential elements for a successful school year.

4. **Printable and Portable:**
Download and print these pages, making them accessible wherever creativity strikes - whether it's at home, school, or on the go.

5. **Ideal for All Ages:**
Tailored to suit various skill levels, this printable appeals to both beginners and those with some drawing experience, fostering a sense of accomplishment and growth.

6. **Perfect Classroom Resource:**
Teachers can utilize these pages to spark creativity in the classroom, making learning engaging and enjoyable.

7. **Digital and Eco-Friendly:**
Save on paper and engage in sustainable practices by using the digital version of this printable on tablets or computers.


Take your back-to-school experience to new heights with our "Creative Back to School: How to Draw Ideas Printable." Unlock the potential within your students or children as they unleash their creativity and add an artistic flair to their academic endeavors.

Please note: This is a digital product. No physical items will be shipped. After purchase, you will receive a link to download your printable pack.

Contact us
Crystal & Co.
P O Box 55263
Hurst, Texas 76054
crystalandcomp@yahoo.com
Sign up to our mailing list