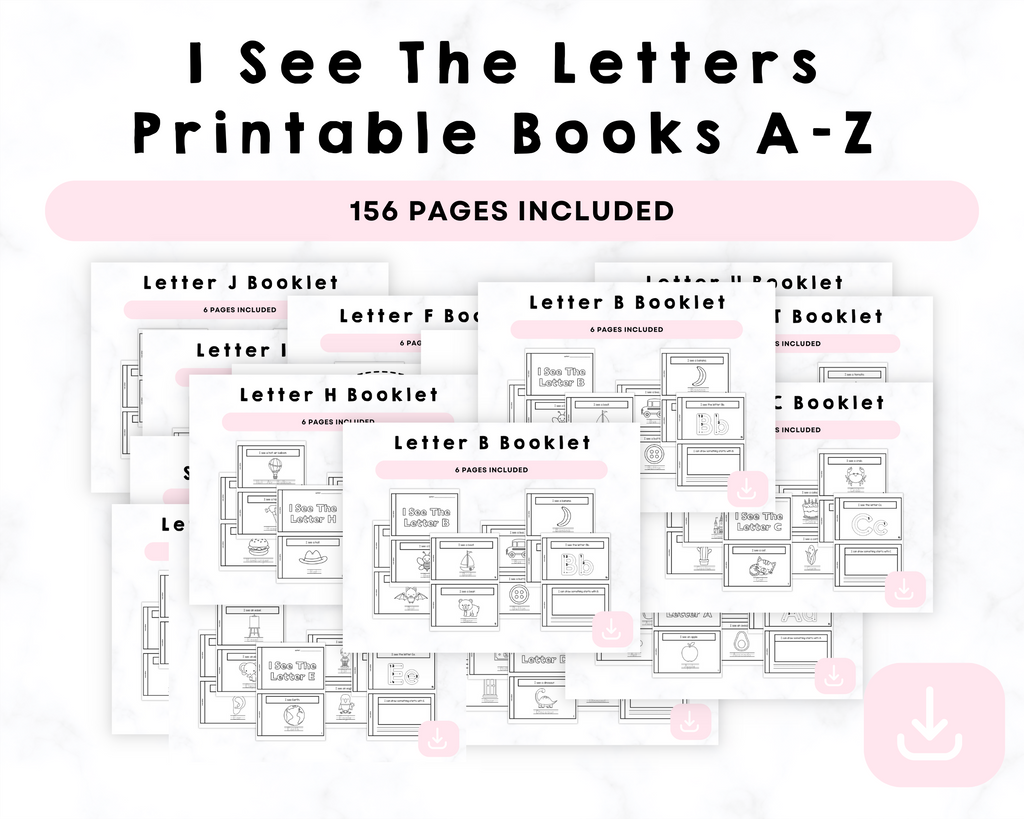 I See The Letters Printable Books A-Z
I See The Letters Printable Books A-Z
description
Unlock a world of exploration and learning with our comprehensive "I See The Letters A-Z" bundle, a treasure trove of 156 pages designed to captivate and educate early learners. This extraordinary collection is not just a bundle; it's a journey through the entire alphabet, making education an enchanting adventure for your little one.

**What's Inside:**

📘 **A-Z Learning Odyssey:** Immerse your child in a 156-page adventure, exploring each letter of the alphabet from A to Z. Every page is crafted to introduce, reinforce, and celebrate the magic of letters in a way that's engaging and memorable.

🌈 **Coloring Extravaganza:** Ignite creativity with vibrant coloring images for every letter. From "apple" to "zebra," each page offers an opportunity for artistic expression, making learning an interactive and enjoyable experience.

📝 **Tracing Mastery:**Your little one will develop confidence in forming letters, setting the foundation for successful handwriting.

🧩 **Interactive Activities:** Beyond the basics, our bundle includes interactive activities to reinforce letter recognition, phonics, and early literacy skills. Watch your child thrive through puzzles, matching games, and more.

👧👦 **Age-Appropriate Design:** Tailored for early learners, this bundle is suitable for children aged 3-6. The design ensures age-appropriate engagement, ensuring that every page contributes to your child's educational journey.

🌟 **Educational Excellence:** As a caregiver or educator, you're not just providing a bundle; you're gifting a holistic educational experience. Each page is crafted to nurture curiosity, cognitive development, and a love for learning.

🎁 **Versatile Learning Resource:** Whether you're a parent, teacher, or caregiver, this bundle is a versatile resource suitable for home or classroom settings. It's an all-in-one solution for early literacy education.

Embark on this educational odyssey with the "I See The Letters A-Z" bundle. Order now and witness the joy of learning as your child explores the alphabet, one captivating page at a time!
Contact us
Crystal & Co.
P O Box 55263
Hurst, Texas 76054
crystalandcomp@yahoo.com
Sign up to our mailing list