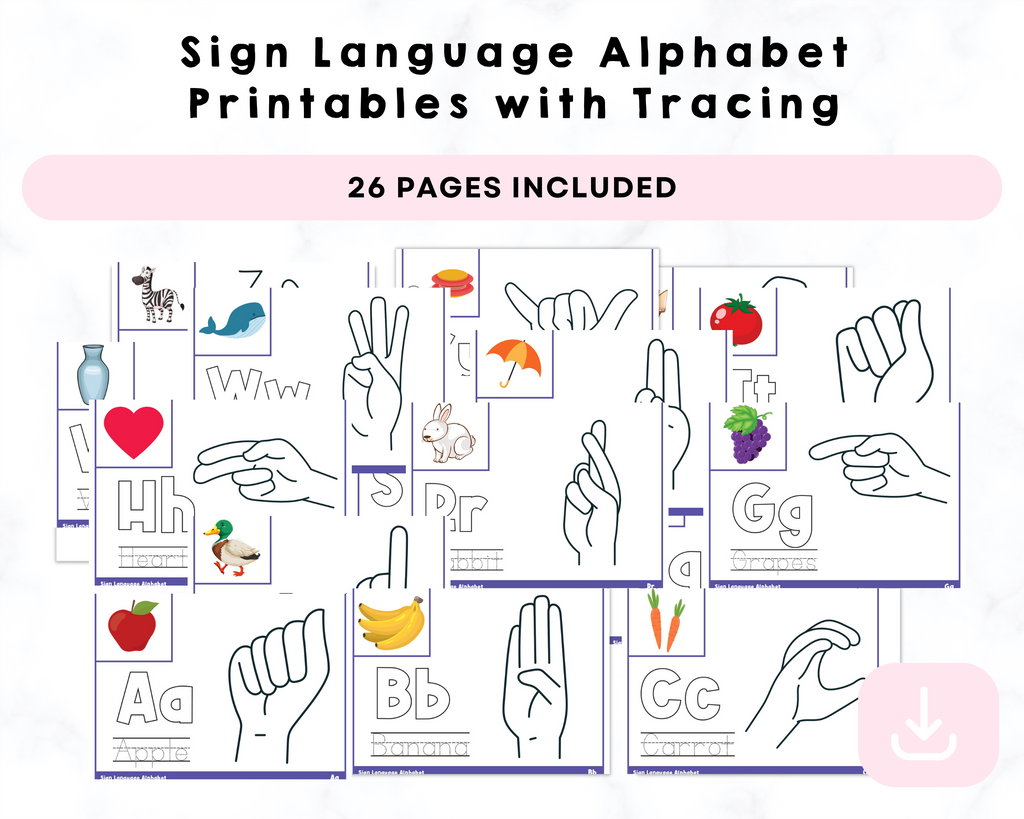 Sign Language Alphabet Printables with Tracing
Sign Language Alphabet Printables with Tracing
description
👐🔤 Learn Sign Language Alphabets with Our Printables Featuring Tracing Activities! 📝🌟
Dive into the world of sign language with our comprehensive 26-page set! Each page is an immersive learning experience, combining the sign language alphabet with tracing exercises to foster understanding and proficiency.
🔍 What's Included?
Each page not only displays the hand sign for a specific letter but also provides tracing guides to help learners practice and perfect their signing skills.
👐📝 Educational Adventures:
Alphabet Mastery: Enhance alphabet recognition through the visual representation of sign language alphabets.
Tracing Practice: Engage in tracing exercises to reinforce muscle memory and proficiency in sign language gestures.
🖍️👦👧 How to Use:
Simply print, trace, and learn! These 26 pages are designed for interactive learning, ideal for individuals interested in learning sign language alphabets or for educators seeking engaging resources for their students.
🌟🤟 Perfect for Language Learners:
Tailored for both beginners and those looking to deepen their understanding of sign language, our Sign Language Alphabet Printables with Tracing offer an invaluable resource for anyone interested in mastering this beautiful form of communication. 


Please note: This is a digital product. No physical items will be shipped. After purchase, you will receive a link to download your printable pack.

Contact us
Crystal & Co.
P O Box 55263
Hurst, Texas 76054
crystalandcomp@yahoo.com
Sign up to our mailing list