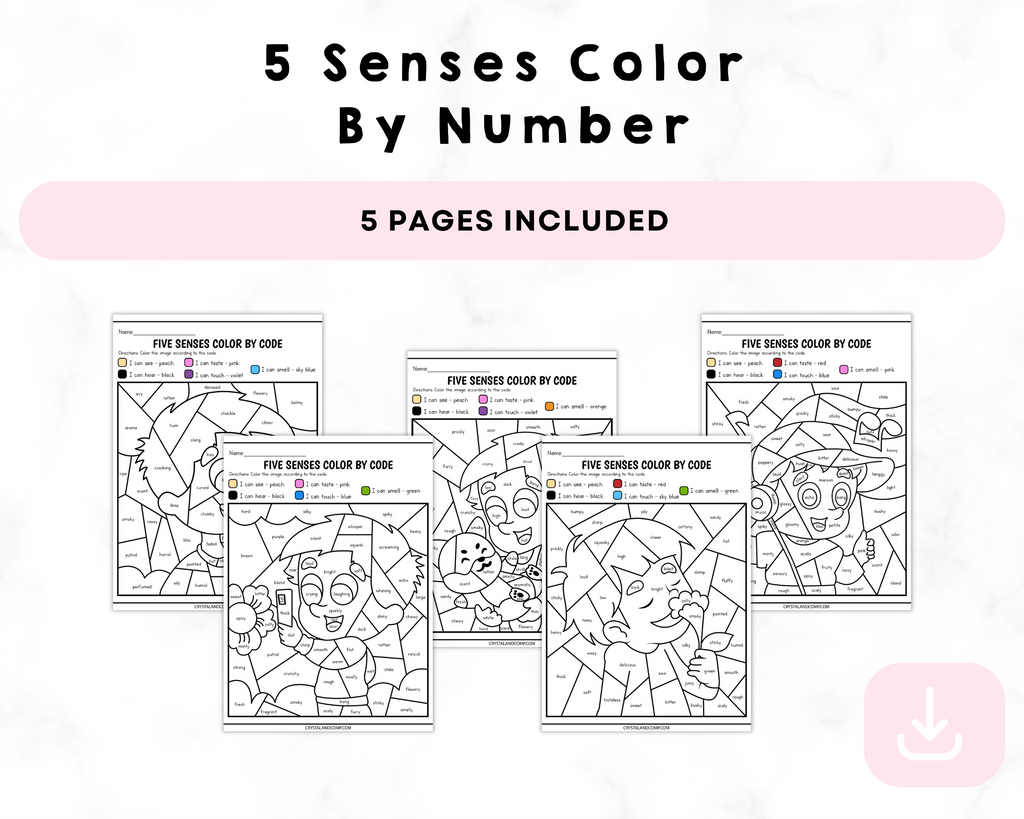 5 Senses Color By Number Printable
5 Senses Color By Number Printable
description
Introduce your little ones to a vibrant world of learning and creativity with our 5 Senses Color By Number Printable for preschoolers. This delightful 5-page printable activity pack engages young minds as they explore the magic of colors and learn about their five senses.

**Key Features:**

1. **Engaging Illustrations:** Five unique pages, each dedicated to a sense, adorned with delightful and engaging illustrations that preschoolers will love to color.

2. **Color By Numbers:** This educational activity combines fun with learning, encouraging children to identify numbers and match them to specific colors. It enhances their understanding of numerical sequences and enhances their color recognition skills.

3. **Five Senses Exploration:** Each page is designed to represent one of the five senses - sight, hearing, touch, taste, and smell. Kids will learn about these senses while coloring, creating a fun and interactive learning experience.

4. **Preschooler-Friendly:** The designs are thoughtfully created to suit the dexterity and comprehension level of preschoolers, making it an ideal educational tool for early learners.

5. **Digital Download:** Download the printable pack instantly and print as many copies as you'd like, providing endless coloring and learning opportunities for your little ones.

Make learning a colorful adventure for your preschooler with our 5 Senses Color By Number Printable. It's an excellent addition to your homeschooling resources or a perfect activity for a rainy day.


Please note: This is a digital product. No physical items will be shipped. After purchase, you will receive a link to download your printable pack.
Contact us
Crystal & Co.
P O Box 55263
Hurst, Texas 76054
crystalandcomp@yahoo.com
Sign up to our mailing list