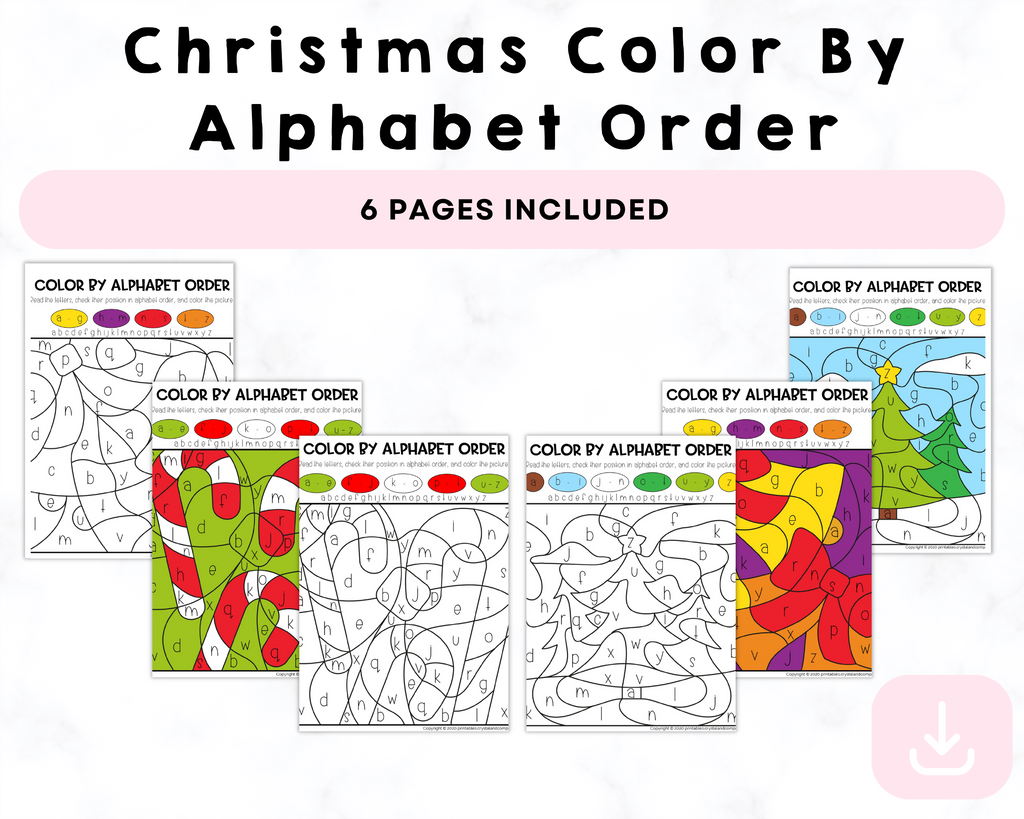 Christmas Color By Alphabet Order Printable
Christmas Color By Alphabet Order Printable
description
Introducing our delightful 6-page Christmas Color By Alphabet Order Printable, perfect for spreading holiday cheer and enhancing learning in a festive way! This printable activity pack is designed to engage young learners while encouraging familiarity with the alphabet and color recognition.

🎄 **Product Features:**

1. **Interactive Learning:** Help children improve their alphabet sequencing skills by following the letter order to reveal the hidden Christmas-themed images.

2. **Festive Designs:** Enjoy six beautifully designed coloring pages featuring seasonal motifs, all waiting to be brought to life with vibrant colors.

3. **Alphabet Focus:** Each page highlights a specific set of letters, allowing children to practice recognizing and ordering them while enjoying the coloring process.

4. **Educational Fun:** Combine the joy of coloring with educational benefits, fostering creativity, concentration, and knowledge of the alphabet in an enjoyable manner.

5. **Variety of Images:** From jolly Santa Claus and cozy mittens to twinkling ornaments and charming reindeer, our pages showcase a diverse array of Christmas elements.

6. **Print and Play:** Instantly accessible as a digital download, simply print the pages and let the coloring adventure begin, making it an ideal addition to your holiday activities.


🌟 **Why Choose Our Printable:**

This Christmas-themed Color By Alphabet Order Printable is an engaging and educational activity that will captivate children during the festive season.

Make this holiday season a memorable learning experience with our 6-page Christmas Color By Alphabet Order Printable! Download and start the joyful coloring adventure today. Happy Holidays! 🎅🎁
Please note: This is a digital product. No physical items will be shipped. After purchase, you will receive a link to download your printable pack.
Contact us
Crystal & Co.
P O Box 55263
Hurst, Texas 76054
crystalandcomp@yahoo.com
Sign up to our mailing list