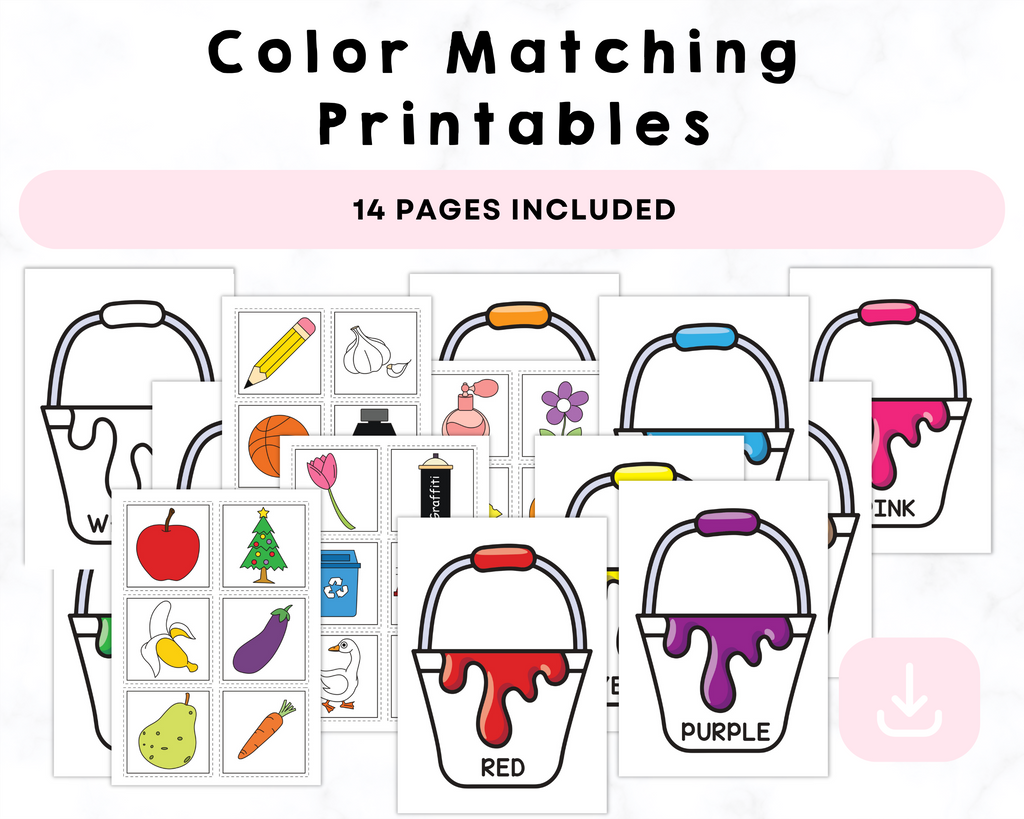 Color Matching Printables
Color Matching Printables
description
Introducing our Color Matching Printables - a fantastic set of 14 engaging and educational pages designed to make learning colors a breeze for young minds! These printables are meticulously crafted to provide an interactive and fun way for children to master the art of color recognition and matching.

**Key Features:**

1. **Vibrant Color Palette:** Our printables boast a vivid array of colors that will captivate children's attention and enhance their learning experience.

2. **Educational and Entertaining:** Each page is carefully designed to combine education and entertainment, making learning an enjoyable journey.

3. **Matching Games:** These printables include exciting color-matching games that encourage critical thinking and problem-solving skills in an enjoyable manner.

4. **Diverse Designs:** From simple shapes to adorable characters, our printables encompass a variety of designs to ensure a well-rounded learning experience for children.

5. **Print and Play:** Easy to print and use, these pages are convenient for parents, teachers, and caregivers looking to engage children in productive playtime.

**How Our Color Matching Printables Benefit Your Child:**

- **Enhanced Cognitive Skills:** By identifying and matching colors, children develop essential cognitive abilities, including pattern recognition and categorization.

- **Fine Motor Development:** Engaging in coloring and matching tasks helps improve fine motor skills and hand-eye coordination.

- **Language Development:** As children engage with these printables, they expand their vocabulary as they name and discuss the different colors.

- **Creative Expression:** Our printables encourage children to experiment with colors and express their creativity in a supportive and playful environment.

Make learning colors an exciting adventure for your child with our Color Matching Printables. Order now and watch as your little one embraces the world of colors with enthusiasm and joy!
Please note: This is a digital product. No physical items will be shipped. After purchase, you will receive a link to download your printable pack.
Contact us
Crystal & Co.
P O Box 55263
Hurst, Texas 76054
crystalandcomp@yahoo.com
Sign up to our mailing list