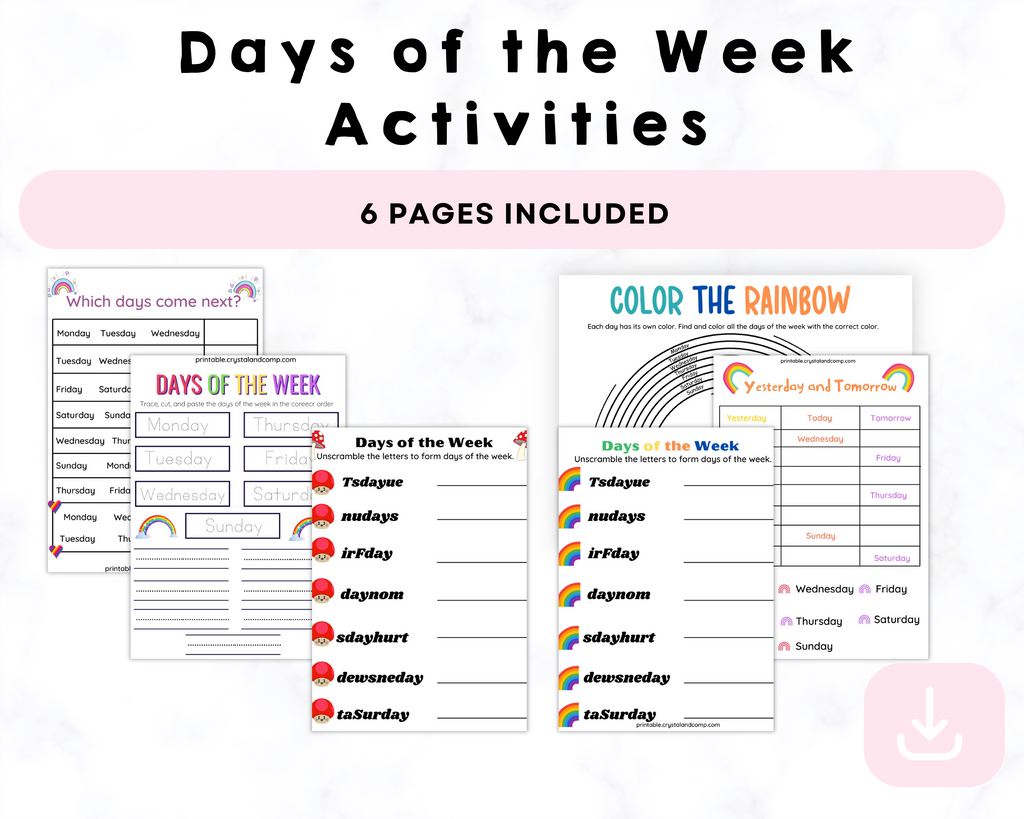 Days of the Week Activities Printables
Days of the Week Activities Printables
description
Introducing our 6-page Days of the Week Activities Printables – a fun-filled way for preschoolers to learn!

Unscramble the Fun - Kids unravel the excitement of forming days of the week by unscrambling letters, boosting cognitive skills with playfulness.

Rainbow Coloring Extravaganza - A burst of creativity awaits! Each day is represented by a unique rainbow color, reinforcing their grasp of the days in a visually stimulating way.

Word Tracing Mastery - Turn handwriting into a thrilling journey! Little ones trace each day, enhancing fine motor skills and understanding of spelling.

Continued Exploration - Dive deeper with extra pages for repetition and practice, ensuring days of the week become second nature.

Our printables entertain and educate, making learning joyous. Unscrambling, coloring, or tracing, each activity contributes to an engaging educational journey.

Make your preschoolers' learning unforgettable with our Days of the Week Activities Printables – where education meets excitement!


Please note: This is a digital product. No physical items will be shipped. After purchase, you will receive a link to download your printable pack.

Contact us
Crystal & Co.
P O Box 55263
Hurst, Texas 76054
crystalandcomp@yahoo.com
Sign up to our mailing list