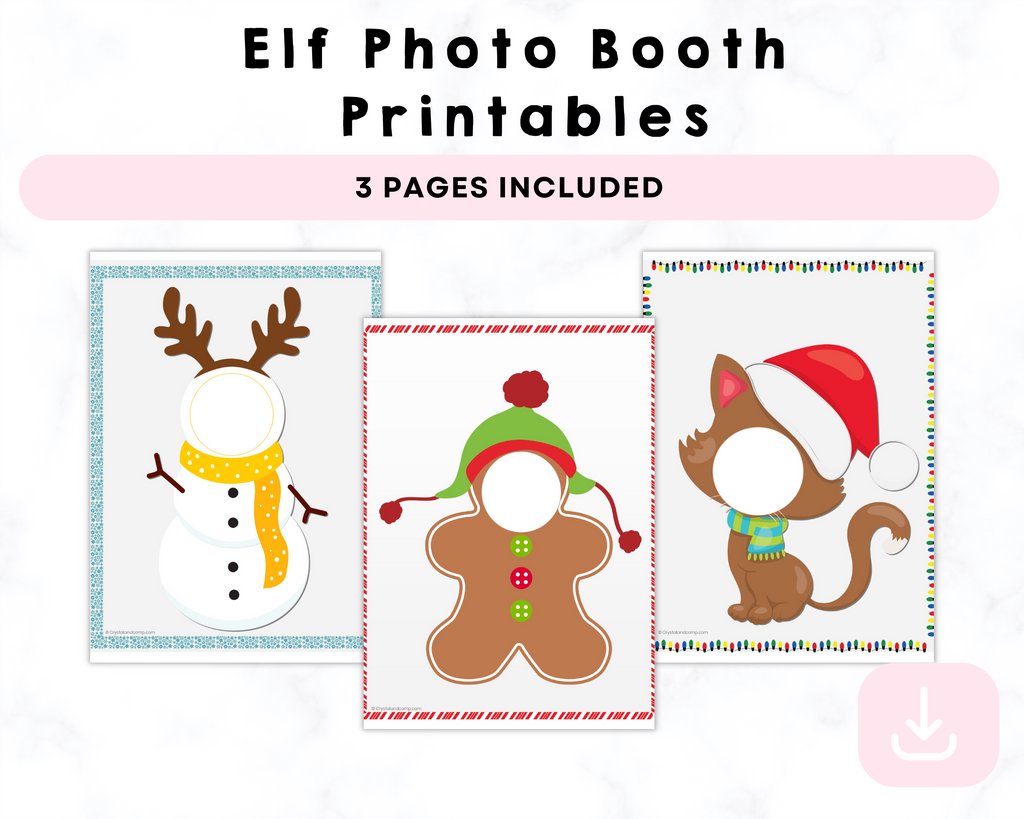 Elf Photo Booth Printables
Elf Photo Booth Printables
description
🎅📸 Get Ready for Festive Fun with Our 3-Page Elf Photo Booth Printables! Capture Holiday Cheer with Snowmen, Gingerbread, and Adorable Cat Props! 🌟📷

Step into the whimsical world of holiday festivities with our delightful Elf Photo Booth Printables! These pages are packed with adorable props featuring snowmen, gingerbread figures, and charming cat accessories, ready to bring extra joy to your holiday snapshots.

🎄❄️ **What's Included:**

- **Snowman Magic:** Explore snowman-themed props perfect for adding a touch of wintery charm to your photos.

- **Gingerbread Fun:** Sprinkle some sweetness into your snapshots with gingerbread-themed photo props.

- **Cat Cutouts:** Add a playful twist to your photos with adorable cat-themed accessories for some furry fun!

📸🎁 **Holiday Photo Adventures:**

- **Capture Memories:** Bring smiles and laughter to your holiday photos with these festive and charming props.

- **Creative Play:** Encourage imaginative play and festive spirit with these adorable printable photo booth props.

👨‍👩‍👧‍👦🎉 **Perfect for Holiday Gatherings:**

Our Elf Photo Booth Printables are an absolute hit for family gatherings, parties, or a fun activity during the holiday season. They're sure to elevate the cheer and create lasting memories during this joyous time of year!

🌟📷 **Strike a Pose with Festive Elf Props! Bring Holiday Magic to Your Photos with Snowmen, Gingerbread, and Cute Cat Accessories!** 🎅🎄 


Please note: This is a digital product. No physical items will be shipped. After purchase, you will receive a link to download your printable pack.

Contact us
Crystal & Co.
P O Box 55263
Hurst, Texas 76054
crystalandcomp@yahoo.com
Sign up to our mailing list