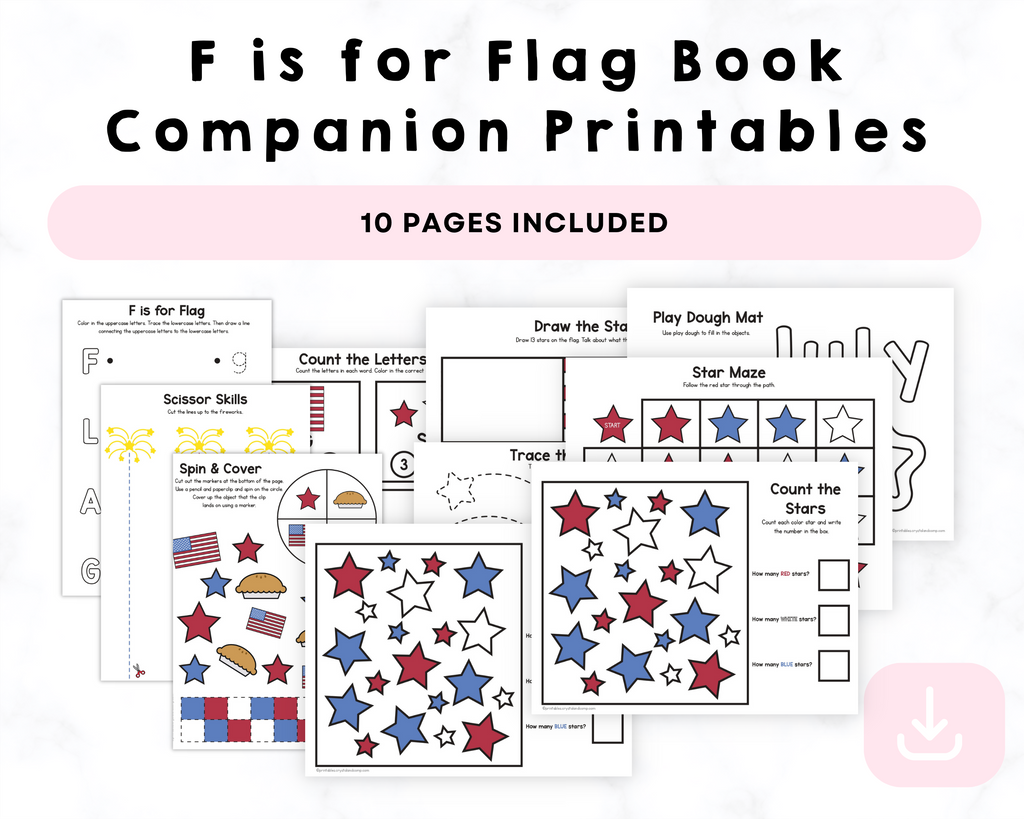 F is for Flag Book Companion Printables
F is for Flag Book Companion Printables
description
🚀 Product Overview:

Get ready to embark on an exciting educational journey with your preschooler as you explore the fascinating world of letters, shapes, and colors through our "F is for Flag Book Companion Printables." Designed to complement the beloved "F is for Flag" book, our printables will engage, educate, and entertain your little one, making learning a delightful adventure.

📚 Key Features:
1️⃣ Comprehensive Learning Tools:
Our 10-page printables cover a wide range of early childhood concepts, from letter recognition to fine motor skills development. Each page is thoughtfully crafted to promote an immersive learning experience.

2️⃣ Interactive Activities:
Spark your child's curiosity with interactive activities that include coloring, tracing, and matching exercises. These engaging tasks encourage hands-on exploration, ensuring that learning is both fun and educational.

3️⃣ High-Quality Graphics:
Our printables feature vibrant and appealing illustrations that will captivate your child's attention. The charming visuals enhance the learning process while fostering a love for knowledge.

4️⃣ Perfect for Home and Classroom:
Whether you're a parent looking for enriching at-home activities or an educator seeking valuable resources for your classroom, our printables are versatile and easy to implement.

5️⃣ Ideal for Preschoolers:
Tailored for children aged 3 to 5, these printables are designed to align with early childhood development milestones, making them a perfect choice for your preschooler's educational journey.

Make learning a memorable and enjoyable experience for your preschooler. Our "F is for Flag Book Companion Printables" are the perfect tool to instill the foundations of knowledge in your child.

Order now and start your child's educational adventure today! 💡📚🖍️
Please note: This is a digital product. No physical items will be shipped. After purchase, you will receive a link to download your printable pack.

Contact us
Crystal & Co.
P O Box 55263
Hurst, Texas 76054
crystalandcomp@yahoo.com
Sign up to our mailing list