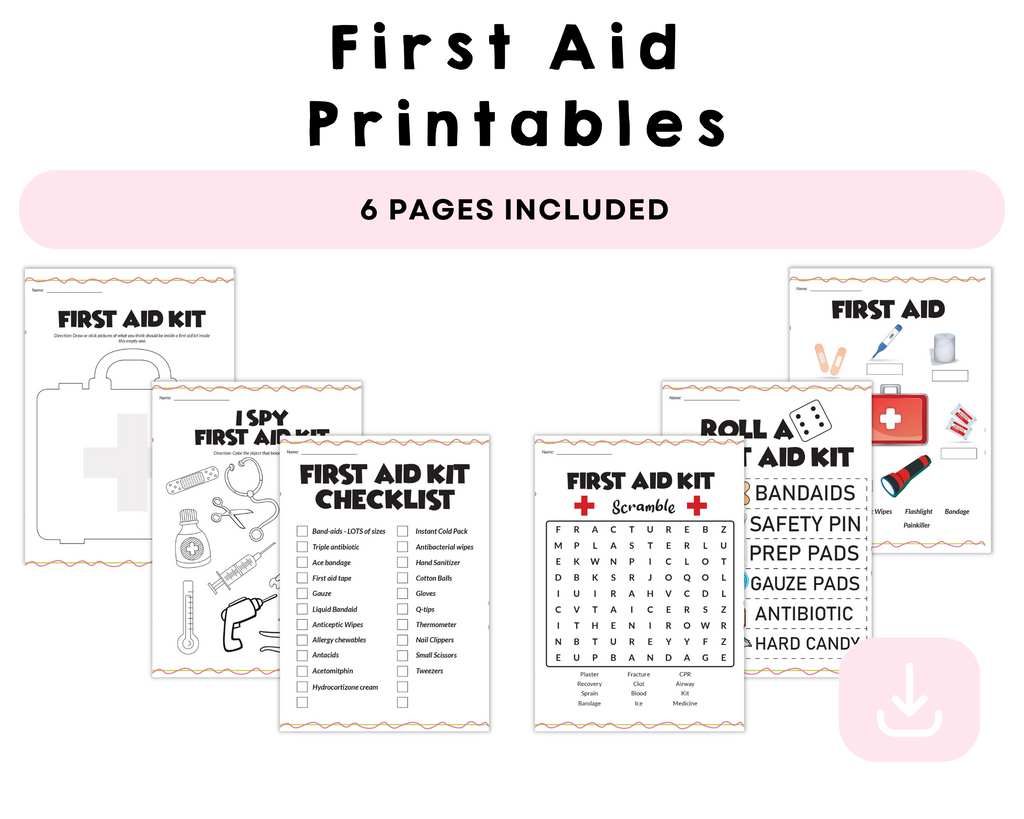 First Aid Printable
First Aid Printable
description
Introducing our comprehensive -7 page First Aid Printable specially designed for preschoolers! Safety is a top priority, and educating our little ones about basic first aid skills is crucial. This engaging and educational printable is a must-have for every parent, caregiver, and educator looking to instill essential safety knowledge in young children.

**Key Features:**

1. **Colorful and Child-Friendly Design:** Our printable is adorned with vibrant colors and playful illustrations, making it visually appealing and engaging for preschoolers. The friendly design helps create a positive learning experience.

2. **Simple Language and Easy-to-Understand Graphics:** We've used simple language and clear, age-appropriate graphics to ensure that preschoolers can easily grasp important first aid concepts. This helps in building their understanding of safety measures.

3. **Educational Content:** The -7 page First Aid Printable covers basic first aid procedures suitable for preschoolers, including how to clean and bandage minor cuts, manage minor burns, and what to do in case of bumps and bruises. Each page is carefully curated to provide age-appropriate information.

4. **Interactive Learning:** We've incorporated interactive elements such as fill-in-the-blank exercises and matching games to keep young learners engaged while they absorb crucial first aid knowledge.

5. **Printable and Accessible:** This resource is designed to be easily printable, allowing parents and educators to have a tangible aid in teaching preschoolers about first aid. It can be accessed and printed from the comfort of your home.

Equip your child with essential life skills and prepare them for unexpected situations with our -7 page First Aid Printable for preschoolers. Safety has never been this fun and educational! Grab your copy today and foster a sense of security and confidence in your little ones.

Please note: This is a digital product. No physical items will be shipped. After purchase, you will receive a link to download your printable pack.

Contact us
Crystal & Co.
P O Box 55263
Hurst, Texas 76054
crystalandcomp@yahoo.com
Sign up to our mailing list