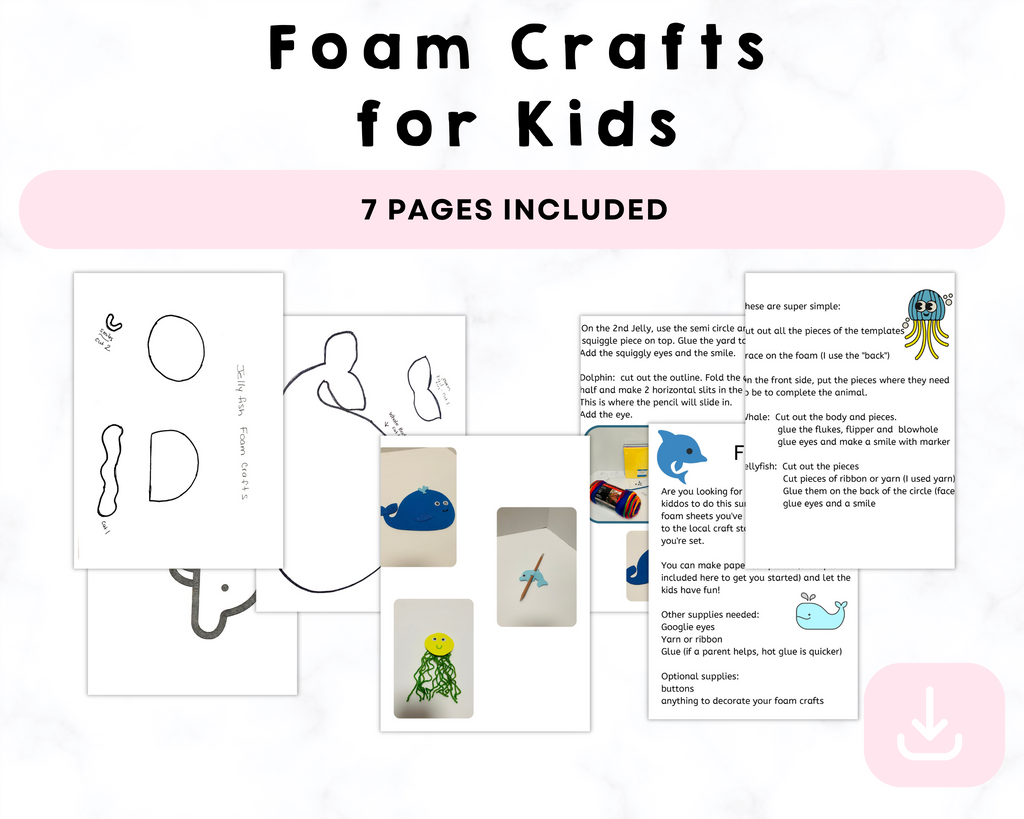 Foam Crafts for Kids Printable
Foam Crafts for Kids Printable
description
🌟🎨 Crafting Magic at Your Fingertips! Explore 7 Pages of Foam Crafts for Kids Printable – Your Gateway to Imaginative Creations! 🖌️🧸
Unleash boundless creativity with our 7-Page Foam Crafts for Kids Printable! This printable pack is a treasure trove of delightful and easy-to-make foam crafts, igniting the imagination and nurturing little artists at home.
🔍 What's Included?
 Adorable animal shapes
Simple yet captivating foam craft templates
 Easy-to-follow step-by-step instructions
🎉 Crafting Adventures Await:
Let kids dive into crafting with charming foam creations that are perfect for tiny hands. With a variety of templates and clear instructions, these crafts guarantee hours of joyous creative play.
📝 How to Use:
Print, cut, glue, and let imaginations soar! These printables are crafted for hassle-free crafting experiences, encouraging kids to develop fine motor skills while having a blast creating their foam masterpieces.
🏠🎈 Perfect for Home Creativity!
Elevate the fun with our Foam Crafts for Kids Printable – ideal for spontaneous crafting sessions at home, homeschooling adventures, or simply adding joy to any day!
🛒 Get Your Foam Crafts Printable and Start Crafting Today! 🌟🎨✨

Please note: This is a digital product. No physical items will be shipped. After purchase, you will receive a link to download your printable pack.

Contact us
Crystal & Co.
P O Box 55263
Hurst, Texas 76054
crystalandcomp@yahoo.com
Sign up to our mailing list