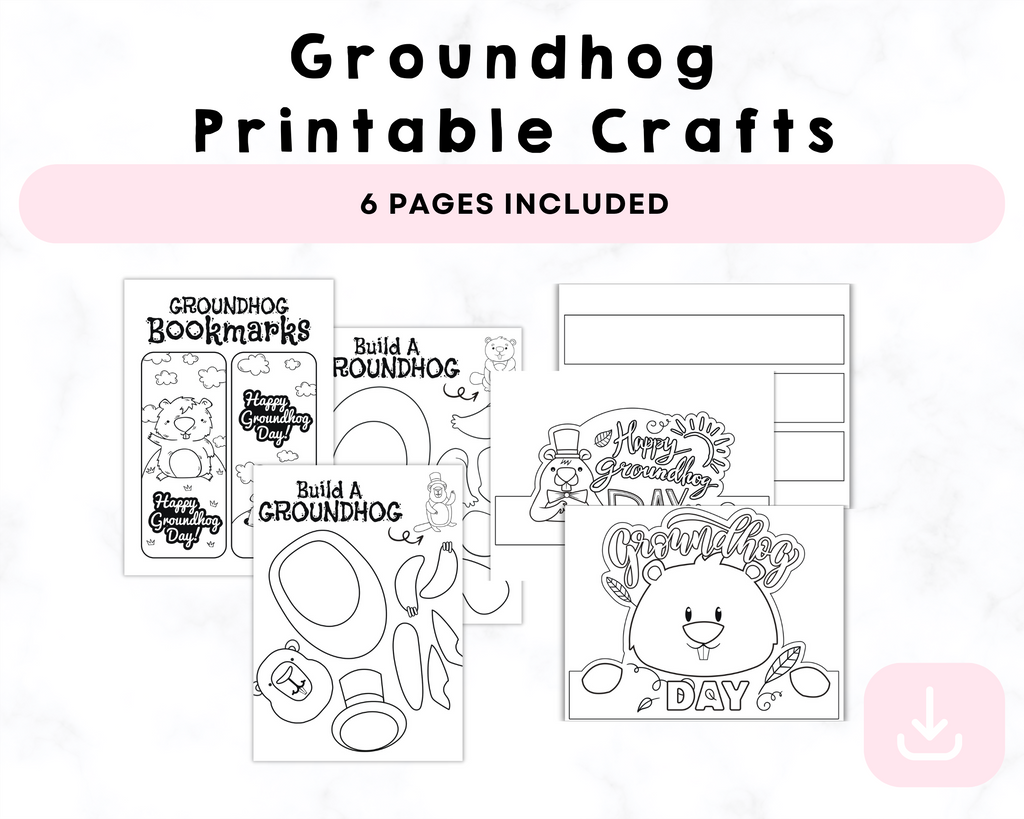 Groundhog Printable Crafts
Groundhog Printable Crafts
description
Introducing our delightful 6-page Groundhog Printable Crafts for preschoolers, a perfect blend of learning and creativity! Keep little hands busy and minds engaged with this engaging collection of groundhog-themed crafts. This printable kit is designed to make learning fun and enjoyable for your little ones.

**Craft Pages:**

1. **Groundhog Cut and Paste:** Let your preschoolers develop their fine motor skills as they cut and paste to create their very own groundhog characters. Watch their creativity come to life as they assemble these adorable groundhog cutouts!

2. **Bookmarks:** Encourage reading habits early on with our charming groundhog bookmarks. Preschoolers can color, cut, and personalize these bookmarks to mark their favorite stories. A playful way to instill a love for reading!

3. **Groundhog Head Crown:** Every little one loves being the center of attention! Let them create and wear their groundhog head crown, a delightful accessory that brings the groundhog's spirit to life. A craft that sparks imagination and role-play!

4. **Coloring Page:** Unleash the artistic flair in your preschooler with a fun and detailed coloring page featuring adorable groundhog illustrations. Let them choose their favorite colors and make the groundhogs vibrant and lively.

This printable craft kit is designed with love and care to ensure your preschoolers have a blast while learning essential skills. Engage them in a world of creativity, colors, and laughter with our 6-page Groundhog Printable Crafts for preschoolers. Get ready for hours of educational fun!
Please note: This is a digital product. No physical items will be shipped. After purchase, you will receive a link to download your printable pack.
Contact us
Crystal & Co.
P O Box 55263
Hurst, Texas 76054
crystalandcomp@yahoo.com
Sign up to our mailing list