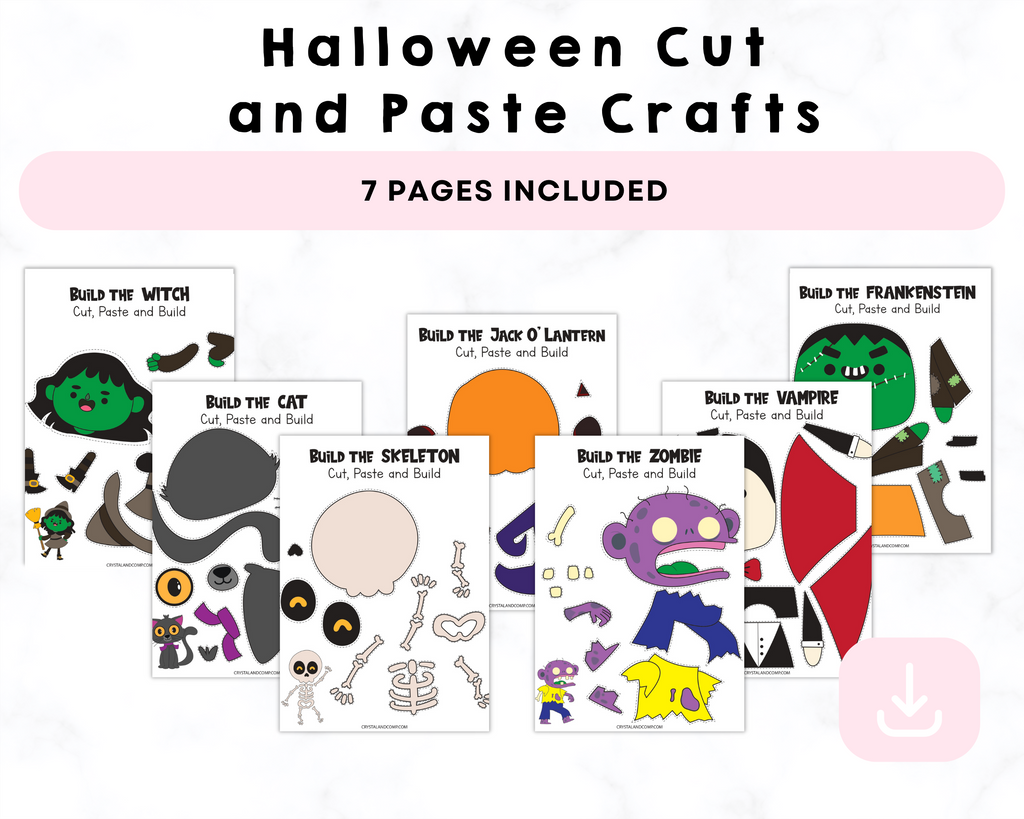 Halloween Cut and Paste Crafts Printable
Halloween Cut and Paste Crafts Printable
description
🎃 **Introducing our Spooktacular 7-Page Halloween Cut and Paste Crafts Package! 🎃**

Get ready for a hauntingly good time with our Halloween-themed craft extravaganza! Unleash your creativity and spookify your space with our specially curated 7-page Halloween Cut and Paste Crafts package. Packed with ghoulishly delightful templates, this set promises hours of family-friendly crafting fun.

**Key Features:**

1. 🎨 **Versatile Crafting Templates:** Our 7-page Halloween Cut and Paste Crafts package includes an array of templates to spark your creativity. From witches to frankenstein, create a Halloween wonderland with these versatile designs.

2. ✂️ **Easy-to-Cut Out Templates:** Cutting out the templates is a breeze! Simply follow the outlined shapes and let your imagination run wild as you prepare the elements for your Halloween-themed crafts.

3. 🖌️ **Simple Paste-and-Create:** The templates are designed for easy pasting. Simply apply glue and let the magic happen as you bring your spooky creations to life. It's a fantastic activity for kids and adults alike.

4. 🏠 **Decorate Your Space:** Use the finished crafts to adorn your home, classroom, or office. These delightful creations will add a playful and eerie atmosphere to any space during the Halloween season.

5. 👪 **Perfect for Family Bonding:** Gather the family for a Halloween crafting session and watch the smiles light up as everyone creates their own spooky masterpieces. It's a wonderful way to bond and share some frighteningly good laughs.

Get ready for a wickedly fun Halloween season with our 7-page Halloween Cut and Paste Crafts package. Hurry and grab yours now to ensure a crafty and boo-tiful celebration! 🧙‍♂️🦇

Please note: This is a digital product. No physical items will be shipped. After purchase, you will receive a link to download your printable pack.

Contact us
Crystal & Co.
P O Box 55263
Hurst, Texas 76054
crystalandcomp@yahoo.com
Sign up to our mailing list