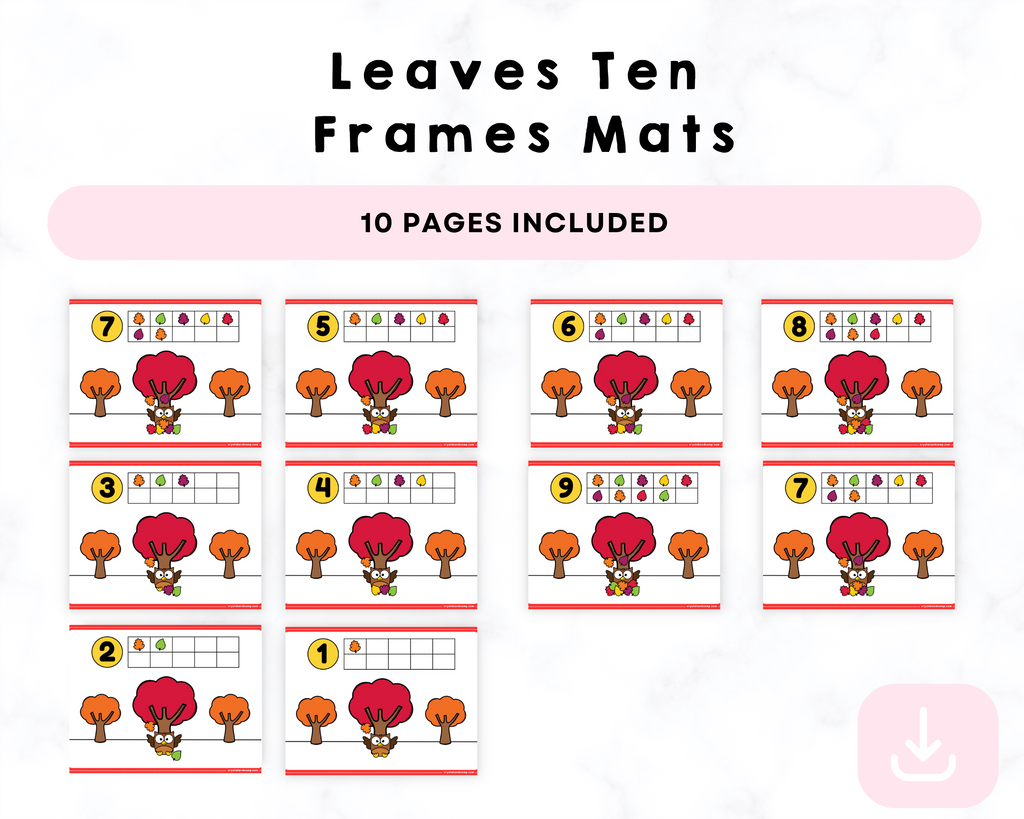 Leaves Ten Frames Mats Printable
Leaves Ten Frames Mats Printable
description
🍂🔢 Counting Amidst Autumn Splendor! Explore Numbers with our 10-Page Leaves Ten Frames Mats Printable! 🌟🍁
Immerse yourself in a mathematical journey surrounded by the beauty of autumn with our 10-page Leaves Ten Frames Mats! These captivating printables feature charming leaf-themed ten frames, transforming counting and numbers into an engaging adventure for young learners.
🔢🍁 What's Included?
Discover ten enchanting mats adorned with delightful leaf designs and ten frames! Each page boasts a unique leaf-themed ten frame, providing a fun setting for practicing numbers, counting, and fundamental arithmetic.
🍂🧮 Educational and Interactive Fun:
Number Exploration: Engage in counting and comprehending numbers up to ten using these vibrant ten frames adorned with lovely leaves.
Mathematical Play: Explore addition and subtraction concepts in the inviting ambiance of autumn leaves.
Visual Learning: Utilize ten frames as visual aids to reinforce early mathematical understanding in a seasonally inspired setting.
🌟🍁 Perfect for Early Numeracy:
Tailored for early numeracy development, our Leaves Ten Frames Mats offer an engaging and visually appealing way for children to interact with numbers, fostering a love for math amidst the vibrant hues of autumn leaves.
Please note: This is a digital product. No physical items will be shipped. After purchase, you will receive a link to download your printable pack.
Contact us
Crystal & Co.
P O Box 55263
Hurst, Texas 76054
crystalandcomp@yahoo.com
Sign up to our mailing list