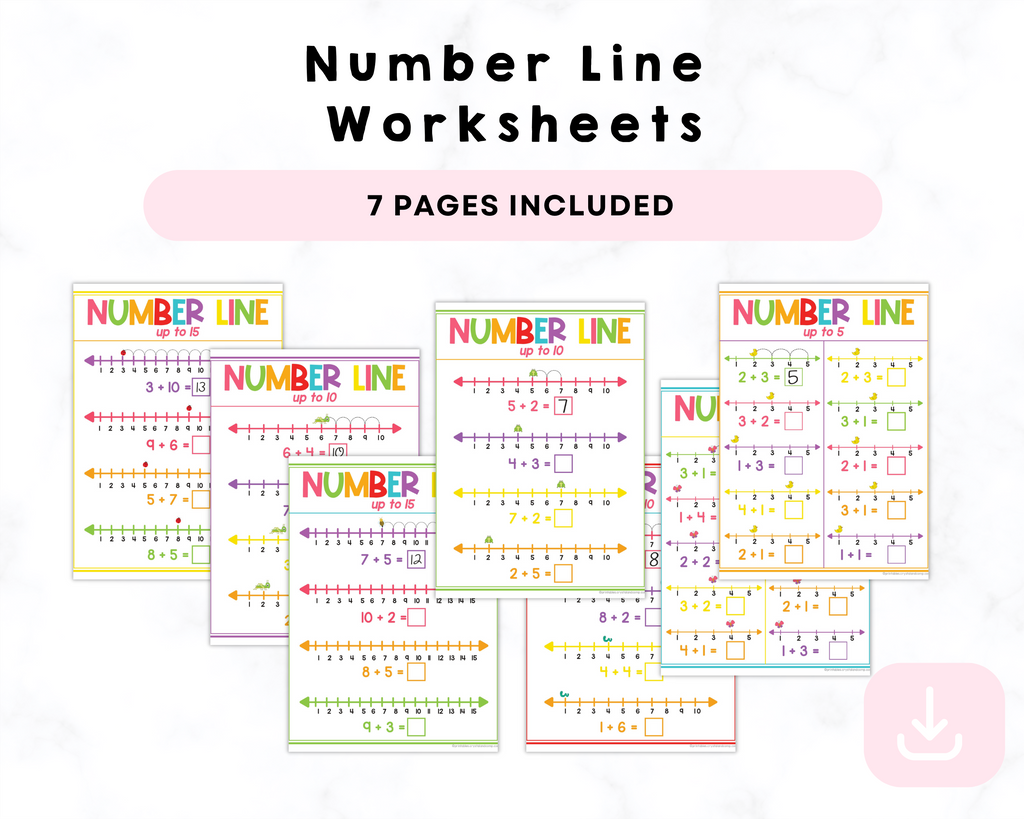 Number Line Worksheets Printables
Number Line Worksheets Printables
description
🔢🌟 Explore Numbers and Math Fun with Our 7-Page Number Line Worksheets for Preschoolers! 🎲📊
Tailored for preschoolers, this pack is a wonderful introduction to numerical concepts through interactive and enjoyable activities.
🔍 What's Inside?
From addition activities using the number line to graphing and visualizing numbers, each page offers a playful approach to early math learning.
➕📈 Educational Adventures:
Number Line Addition: Explore addition concepts using the number line, fostering a deeper understanding of basic arithmetic.

Graphing Fun: Engage in graphing exercises that introduce preschoolers to visual representation and numerical relationships.
📝 How to Use:
Print, add, graph, and learn! These printables are designed to make math enjoyable and accessible for preschoolers. Ideal for parents, educators, and caregivers seeking to lay a solid foundation in early mathematics.
🌟 Why Choose Our Worksheets?
Comprehensive Content: 7 pages packed with diverse and age-appropriate activities centered around number line learning.

Interactive Design: Colorful illustrations and engaging exercises that make math exploration exciting and relatable.

Foundational Math Skills: Promote basic arithmetic and introduce visual representation, setting the stage for future math comprehension.
🎲 Perfect for Young Mathematicians!
Inspire a love for numbers and math concepts with our Number Line Worksheets. Whether for home-based learning, classroom reinforcement, or as an educational resource, these printables lay the groundwork for numerical proficiency.
📥 Instant Download:
No waiting, just math fun! Instantly download your printables and embark on a journey of numerical exploration and discovery.
👶 For Ages 3-5:
Tailored to preschoolers' developmental needs, our worksheets introduce math concepts in a playful and approachable manner.
Please note: This is a digital product. No physical items will be shipped. After purchase, you will receive a link to download your printable pack.
Contact us
Crystal & Co.
P O Box 55263
Hurst, Texas 76054
crystalandcomp@yahoo.com
Sign up to our mailing list