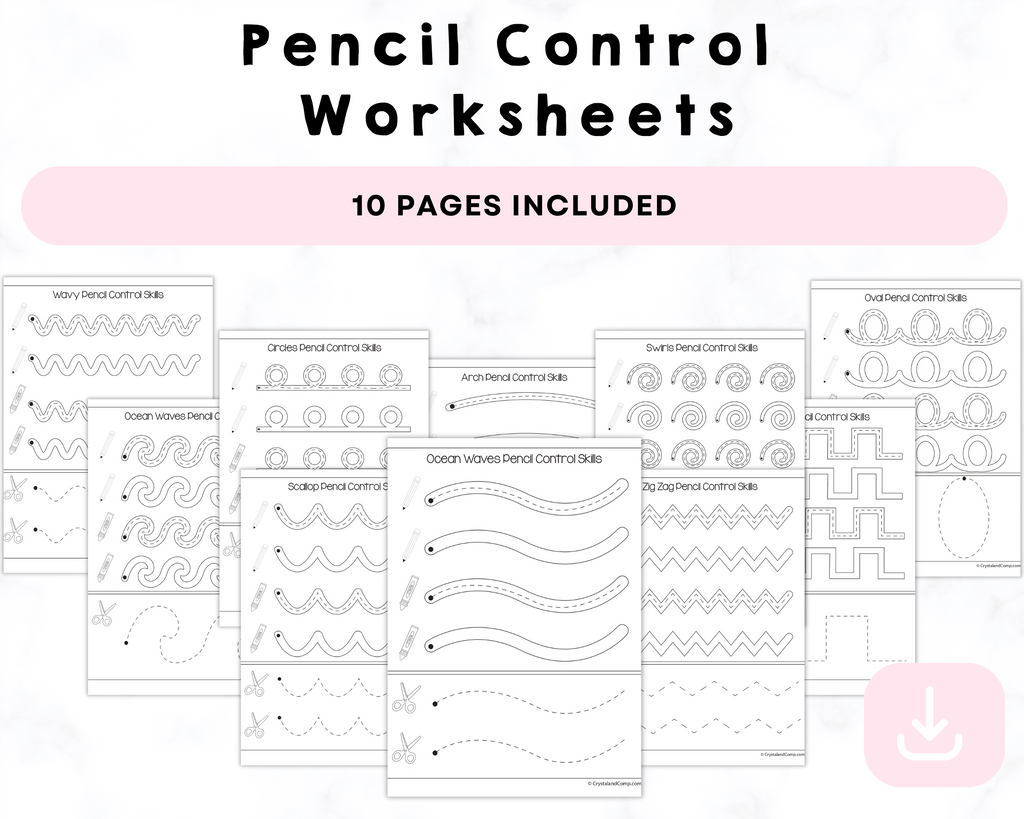 Pencil Control Printable Worksheet
Pencil Control Printable Worksheet
description
Introducing our comprehensive 10-page Pencil Control Printable Worksheet, a perfect tool for enhancing fine motor skills and promoting precise pencil control in young learners. This engaging and thoughtfully designed set is ideal for parents, teachers, and caregivers seeking an effective and enjoyable way to aid children in developing crucial writing abilities.

**Product Features:**

1. **10 Pages of Engaging Activities**: Each page is meticulously crafted to offer a variety of engaging exercises that progressively challenge and develop a child's pencil control skills.

2. **Progressive Skill Development**: Starting with basic strokes and advancing to intricate patterns, this set ensures a gradual enhancement of fine motor skills and precision in pencil movement.

3. **Guided Tracing Exercises**: Clear and easy-to-follow tracing paths help children understand proper pencil movement and improve their hand-eye coordination.

4. **Educational and Practical**: These worksheets align with early learning standards and help lay the foundation for successful writing skills, preparing children for school.

5. **Printable and Reusable**: Download and print these worksheets as many times as needed for additional practice, making it a cost-effective and eco-friendly option.

6. **Suitable for Various Ages**: Tailored for preschoolers and early elementary school-aged children, providing a versatile learning tool suitable for different developmental stages.

7. **Ideal for Homeschooling and Classrooms**: Whether used in a classroom setting or for homeschooling, these worksheets offer a valuable resource for educators and parents alike.

8. **Interactive Learning**: Encourage children to actively engage with the exercises, enhancing their focus, attention to detail, and overall cognitive development.

9. **Parent and Teacher Friendly**: The worksheets come with easy-to-understand instructions, making it effortless for parents and teachers to guide young learners effectively.

Equip your young scholars with the skills they need for successful writing adventures with our 10-page Pencil Control Printable Worksheet. Watch as they gain confidence and precision in their pencil movements, setting a solid foundation for a lifetime of proficient writing. Order now and make learning a joyful journey for your little ones!

Please note: This is a digital product. No physical items will be shipped. After purchase, you will receive a link to download your printable pack.