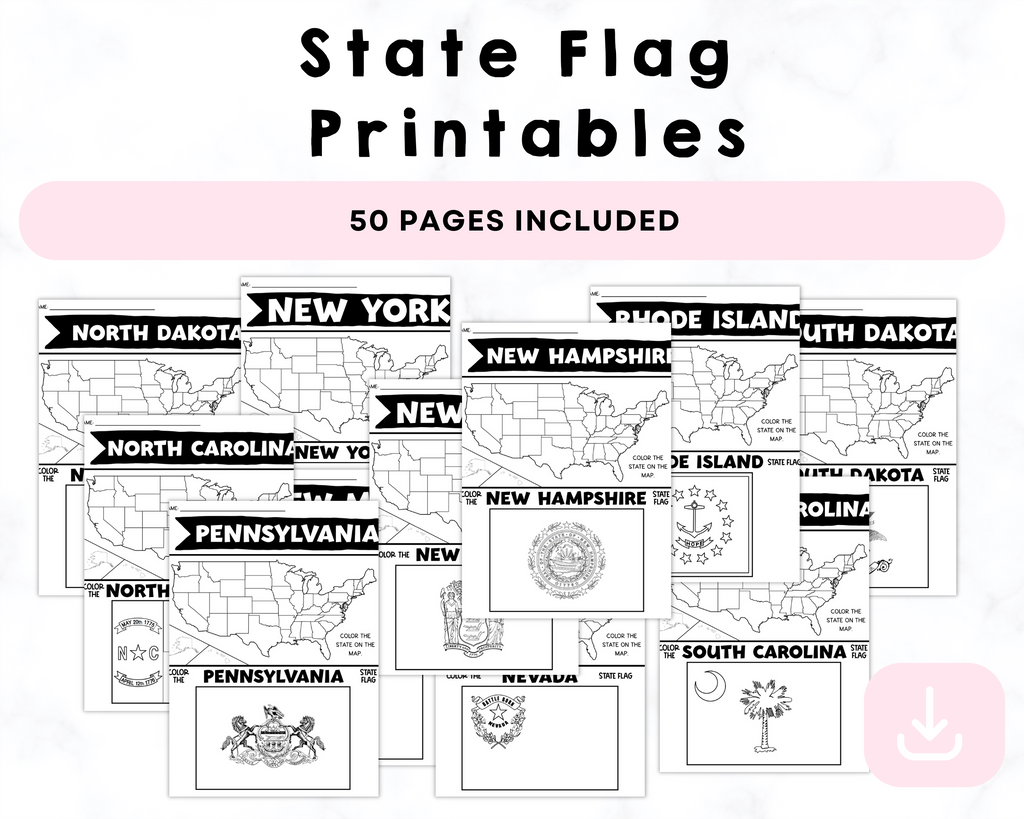 State Flag Printables
State Flag Printables
description
Introducing our 50-page State Flag Printables - the perfect companion for both educators and enthusiasts alike! Dive into a world of creativity and learning with this comprehensive collection of printable state flag designs. Each page features a beautifully detailed outline of a U.S. state flag, inviting you to color and customize it to your heart's content.

🎨 **Color Your State, Express Your Pride:** Let your creativity shine as you bring these state flags to life with your favorite colors and designs. Whether you're a student working on a school project or a proud resident celebrating your state, our printables provide the perfect canvas for your artistic flair.

📍 **Explore the Nation, One Flag at a Time:** Take a journey across the United States, exploring the unique designs and symbolism of each state flag. From the iconic stars and stripes of Texas to the regal imagery of New York, immerse yourself in the rich history and culture represented by these flags.


🖨️ **Print and Share:** Designed for convenience, our printables are formatted to easily print on standard letter-sized paper. Simply download, print, and start coloring. Share your finished creations with family, friends, or fellow enthusiasts to spread the love for your state and the United States as a whole.

🌟 **Features:**
- 50 high-quality, printable pages featuring each U.S. state flag
- Detailed flag outlines for easy and enjoyable coloring
- Information about the history, colors, and symbolism of each flag
- Perfect for classrooms, homeschooling, gifts, and personal use
- Ideal for children and adults alike who love coloring and learning

Capture the essence of each state, celebrate the diversity of our great nation, and unleash your inner artist with our 50-page State Flag Printables. Start coloring, exploring, and sharing the beauty of the United States today!
Please note: This is a digital product. No physical items will be shipped. After purchase, you will receive a link to download your printable pack.
Contact us
Crystal & Co.
P O Box 55263
Hurst, Texas 76054
crystalandcomp@yahoo.com
Sign up to our mailing list