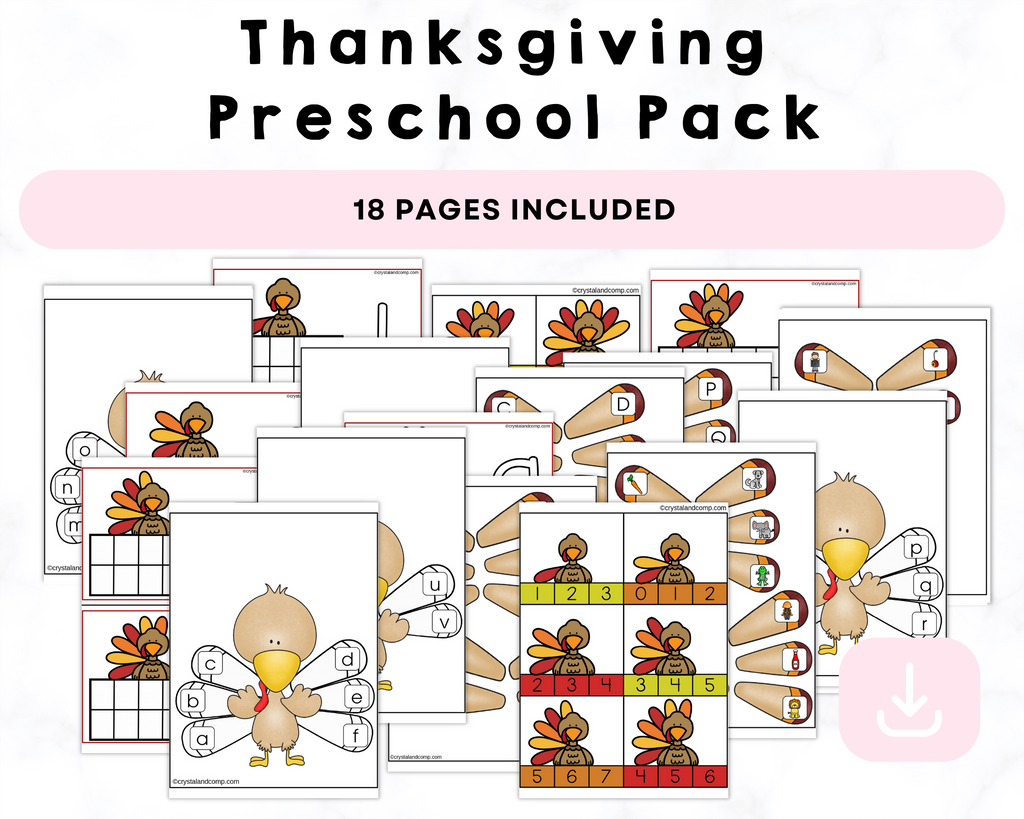 Thanksgiving Preschool Pack Printable
Thanksgiving Preschool Pack Printable
description
Introducing our Thanksgiving Preschool Pack Printables - a delightful 18-page collection designed specifically for your little ones in their preschool years. Dive into the spirit of Thanksgiving with an educational and entertaining blend of matching, counting, and coloring activities that will captivate young minds while enhancing their cognitive skills.
**Matching Games:**
Engage your preschooler in the excitement of matching various Thanksgiving-themed images. This activity promotes critical thinking and observational skills while encouraging a joyful learning experience.
**Counting Adventures:**
Delve into the world of numbers as your child counts their way through Thanksgiving-themed illustrations. This section not only enhances numeracy skills but also introduces the essence of Thanksgiving, making learning both enjoyable and educational.
 **Vibrant Coloring Sheets:**
Unleash your child's creativity with beautifully designed coloring pages featuring iconic Thanksgiving elements. 
With this Thanksgiving Preschool Pack Printables, your little ones will cherish the joy of learning as they immerse themselves in a world of seasonal festivities. Order now and watch your child light up with excitement as they embark on this educational adventure!
Please note: This is a digital product. No physical items will be shipped. After purchase, you will receive a link to download your printable pack.
Contact us
Crystal & Co.
P O Box 55263
Hurst, Texas 76054
crystalandcomp@yahoo.com
Sign up to our mailing list