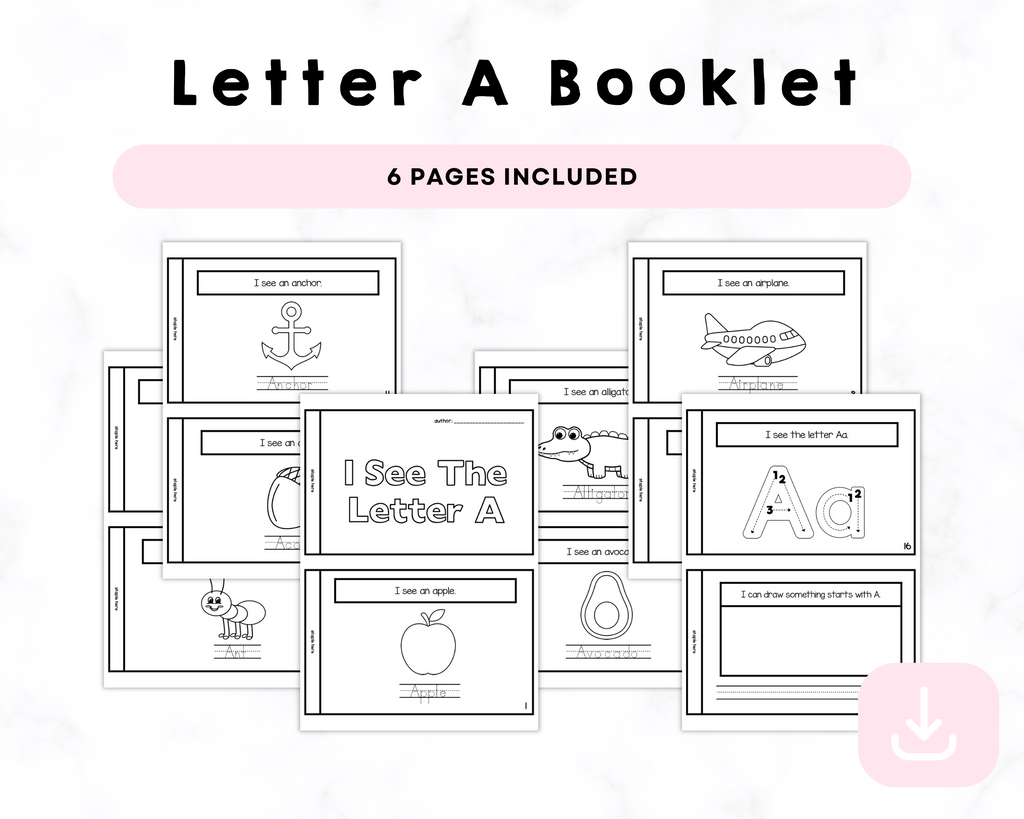 I See The Letter A Printable Book
I See The Letter A Printable Book
description
"I See The Letter A" is a delightful learning resource that combines the joy of coloring, tracing, and early literacy in one captivating package.

**What's Inside:**

🖍️ **Coloring Adventures:** Each page of this booklet features charming images that begin with the letter 'A.' From adorable "apples" to friendly "alligators," your little one will have a blast bringing these illustrations to life with their favorite colors. Coloring not only sparks creativity but also reinforces letter association.

🔍 **Tracing Fun:** Take the learning to the next level with dedicated tracing activities. Your preschooler will have the opportunity to trace the names of the delightful 'A' words they've just colored. This hands-on tracing experience enhances fine motor skills and introduces them to basic letter formation.

🌈 **Educational Entertainment:** Perfect for home or classroom use, this printable booklet turns learning into a joyful adventure. The carefully selected images, combined with tracing activities, make the process of learning about the letter 'A' both entertaining and educational.

👶 **Preschooler Approved:** Tested and loved by preschoolers, this booklet is crafted with their developmental needs in mind. It's a wonderful addition to your collection of educational resources, supporting their journey towards early literacy in a fun and meaningful way.

Bring the magic of "I See The Letter A" into your child's learning experience. Order now and witness the joy of discovery as they color, trace, and explore the amazing world of the letter 'A'!

Please note: This is a digital product. No physical items will be shipped. After purchase, you will receive a link to download your printable pack.

Contact us
Crystal & Co.
P O Box 55263
Hurst, Texas 76054
crystalandcomp@yahoo.com
Sign up to our mailing list