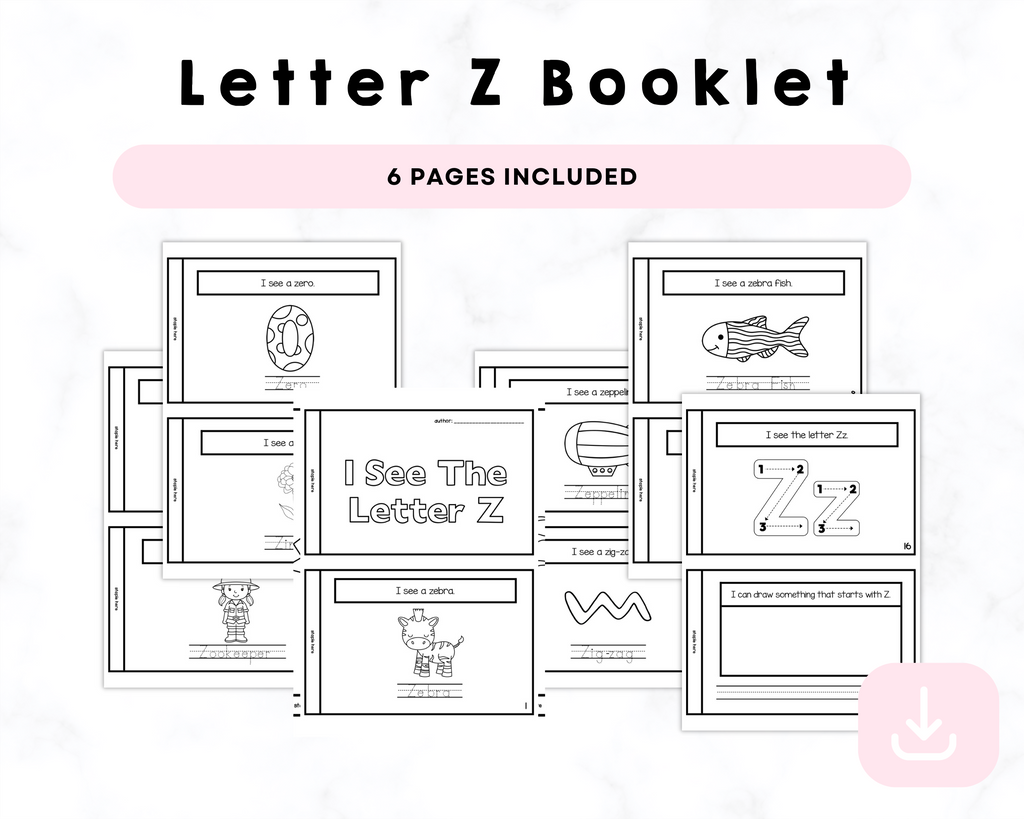 I See The Letter Z Printable Book
I See The Letter Z Printable Book
description
Discover the magic of 'Z' with our delightful 6-page printable booklet! It's not just a booklet; it's a fun-filled learning journey for your little one. 

**What's Inside:**

🌟 **Coloring Fun:** Spark creativity with vivid 'Z' images like a playful "zebra" and a dazzling "zipper." Each page is a canvas for your child's imagination to run wild.

📝 **Trace & Learn:** Foster fine motor skills by tracing the names of 'Z' images, turning each stroke into a step towards letter mastery.

🦓 **Exciting Exploration:** Dive into the excitement of learning as your child explores the captivating world of 'Z.' Every page is crafted for an educational yet thrilling adventure.

🎨 **Interactive & Engaging:** Go beyond the ordinary! Watch joyfully as your child actively participates in the learning process, developing crucial cognitive skills in a delightful way.


Bring the magic of 'Z' into your child's hands. Order "I See The Letter Z" now and watch the joy of learning unfold in a world of colors, exploration, and creativity!
Please note: This is a digital product. No physical items will be shipped. After purchase, you will receive a link to download your printable pack.
Contact us
Crystal & Co.
P O Box 55263
Hurst, Texas 76054
crystalandcomp@yahoo.com
Sign up to our mailing list