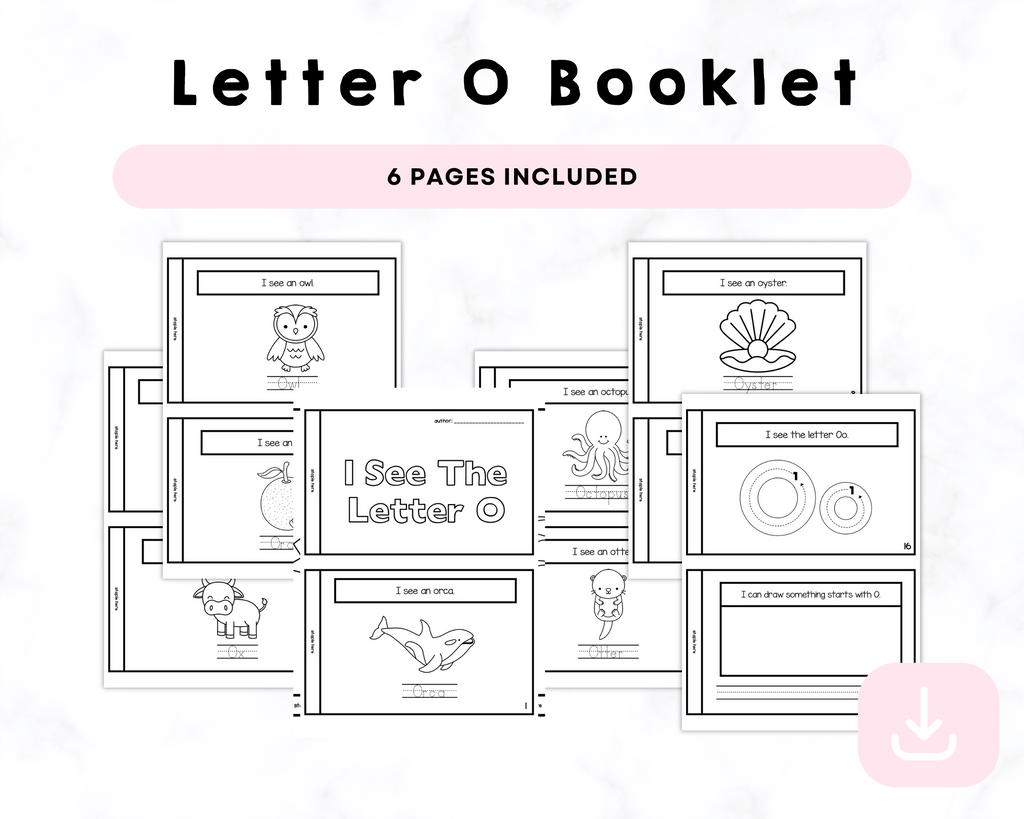 I See The Letter O Printable Book
I See The Letter O Printable Book
description
Explore the world of 'O' with our 6-page printable booklet, "I See The Letter O." Designed for preschoolers, this engaging resource combines coloring and tracing activities to make learning the letter 'O' a delightful adventure.


🌈 **Vivid Coloring:** Your child will love bringing adorable "owls" and the wonders of the "ocean" to life with vibrant coloring images that all start with the letter 'O.'

📝 **Tracing Mastery:** Foster fine motor skills as your little one joyfully traces the names of 'O' images, setting the stage for confident handwriting.

👩‍🏫 **Teacher-Approved:** Aligned with early education standards, this booklet seamlessly blends fun and learning, making it ideal for both classrooms and homes.

🌟 **Enticing Experience:** Each page is crafted to spark curiosity, creating a love for discovering new things and making learning enjoyable.

🎨 **Creativity Unleashed:** More than a booklet, it's an opportunity for creativity and early literacy, perfect for classrooms or home learning environments.

👧👦 **Age-Appropriate:** This booklet ensures a seamless introduction to letters through playful activities.

Transform learning into a captivating adventure with "I See The Letter O."

Please note: This is a digital product. No physical items will be shipped. After purchase, you will receive a link to download your printable pack.

Contact us
Crystal & Co.
P O Box 55263
Hurst, Texas 76054
crystalandcomp@yahoo.com
Sign up to our mailing list