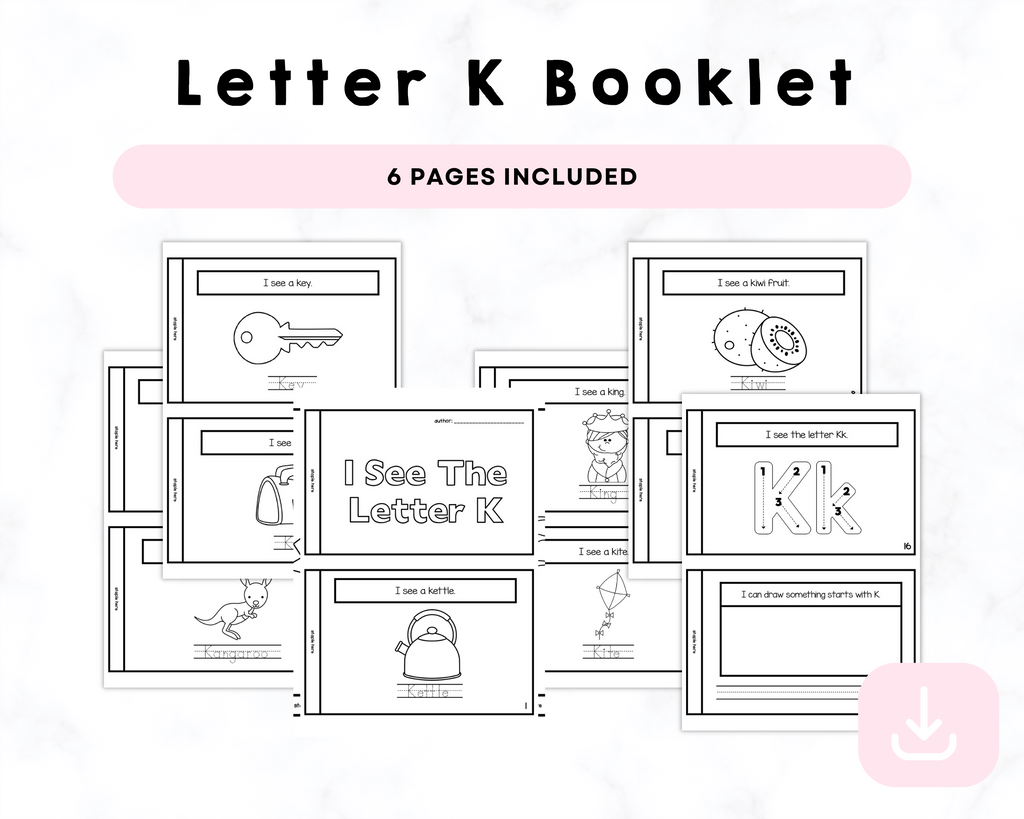 I See The Letter K Printable Book
I See The Letter K Printable Book
description
"I See The Letter K: 6-Page Printable Fun for Little Learners!"


Take your preschooler on a journey of discovery with our "I See The Letter K" booklet. Packed with vibrant coloring images like "kite" and "kangaroo," and easy tracing activities, this 6-page adventure is designed to make learning 'K' joyful and engaging.

🖍️ **Coloring Fun:** Spark creativity as your child brings adorable 'K' images to life with colorful strokes.

📝 **Trace and Learn:** Boost fine motor skills and early writing as your little one traces the names of each image.

🌈 **Knowledge Made Fun:** More than just letters, it's an exciting introduction to the world of 'K' for curious minds.

👩‍🏫 **Teacher's Helper:** Teachers, make learning captivating with this interactive addition to your toolkit.

🎨 **Creative Expression:** Encourage imaginative expression through the magic of coloring and tracing.

👶 **Perfect for Preschoolers:** Tailored for tiny learners, ensuring a delightful and age-appropriate introduction to letters.

Elevate your child's learning with "I See The Letter K." Parents and teachers, order now for a world of knowledge and creativity at your child's fingertips!

Please note: This is a digital product. No physical items will be shipped. After purchase, you will receive a link to download your printable pack.

Contact us
Crystal & Co.
P O Box 55263
Hurst, Texas 76054
crystalandcomp@yahoo.com
Sign up to our mailing list