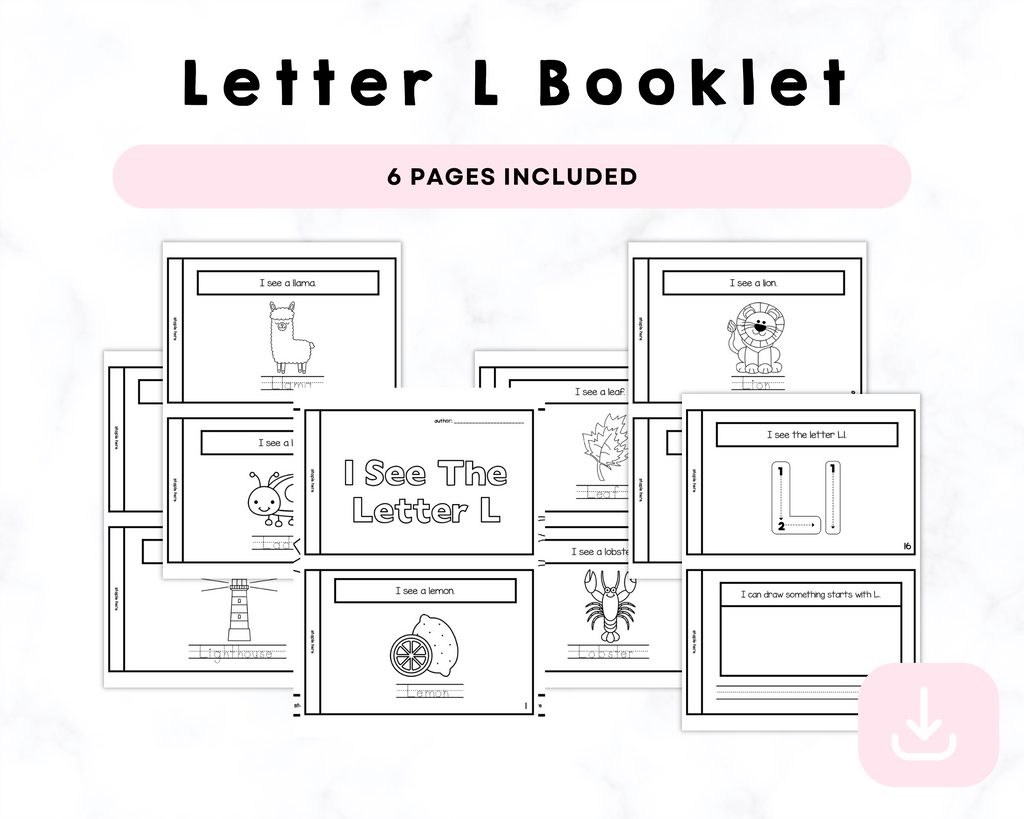 I See The Letter L Printable Book
I See The Letter L Printable Book
description
Unlock a world of learning with our 6-page printable booklet designed for preschoolers. This delightful resource merges coloring and tracing to make discovering the letter 'L' a joyous experience.

🌈 **Coloring Fun:** Your child will love coloring images of "lively lions" and "lovely ladybugs," all starting with the letter 'L.' Each page is a canvas for creativity, fostering imagination and fine motor skills.

📝 **Tracing Mastery:** Foster early writing skills as your little one traces the names of each 'L' image, reinforcing letter recognition and setting the stage for confident handwriting.

👩‍🏫 **Teacher's Pick:** Perfect for educators! Seamlessly integrate this booklet into your classroom for interactive, age-appropriate activities that make learning 'L' a delightful experience.

👪 **Family Bonding:** Strengthen the parent-child bond through shared learning adventures. "I See The Letter L" sparks conversations and laughter, creating quality moments at home.

🏫 **Classroom Essential:** Elevate your teaching with a resource that goes beyond the basics. This booklet makes learning 'L' interactive, instilling a love for letters in young minds.

Transform the letter 'L' into a world of fun and education! Order "I See The Letter L" now and witness the joy it brings to little learners at home or in the classroom.

Please note: This is a digital product. No physical items will be shipped. After purchase, you will receive a link to download your printable pack.

Contact us
Crystal & Co.
P O Box 55263
Hurst, Texas 76054
crystalandcomp@yahoo.com
Sign up to our mailing list