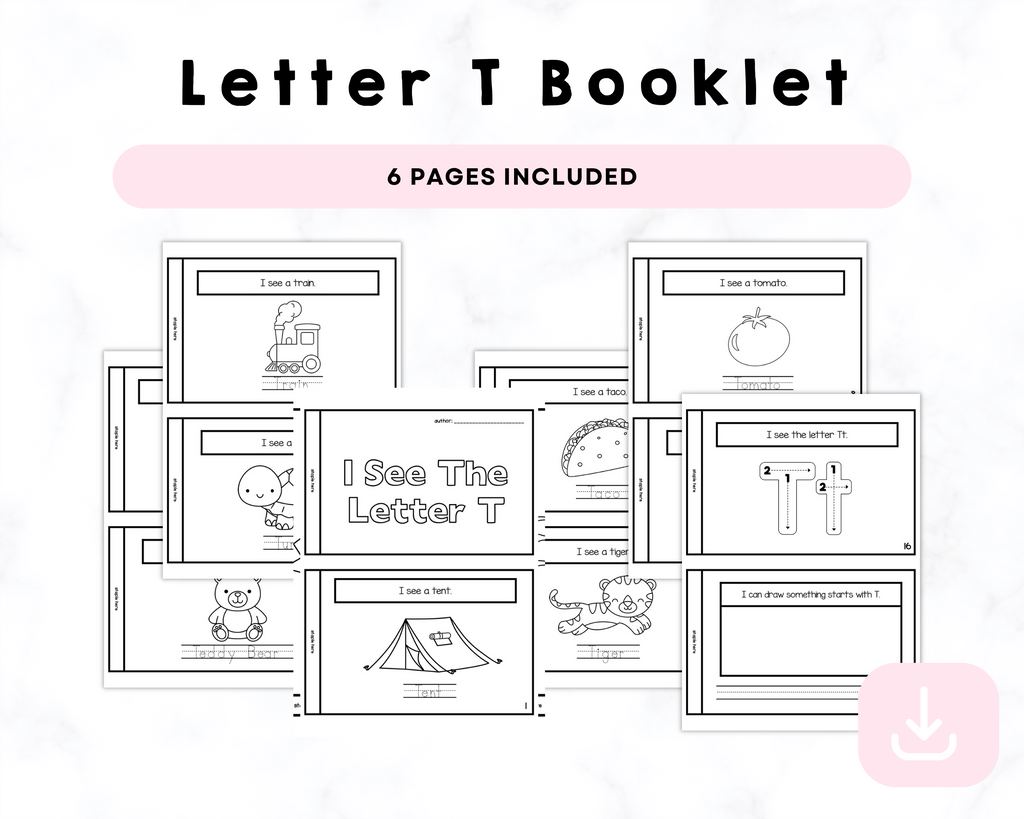 I See The Letter T Printable Book
I See The Letter T Printable Book
description
Discover the magic of 'T' with our exclusive 6-page printable booklet, perfect for preschoolers. This blend of fun and education features vibrant coloring images like towering "trees" and playful "turtles." Each page is a canvas for creativity, coupled with tracing sections to enhance early writing skills.

**What's Inside:**

🌈 **Vivid Coloring Fun:** Watch your child's creativity bloom as they bring 'T' words to life with vivid colors.

🖋️ **Tracing Exploration:** Foster fine motor skills with guided tracing, reinforcing letter recognition and preparing for future writing.

🧠 **Interactive Learning:** Transform learning into an adventure, fostering cognitive development and a positive attitude towards education.

📚 **Ideal for Early Learners:** Whether at home or in the classroom, this booklet is a valuable addition, making 'T' learning effective and enjoyable for preschoolers.

Elevate your child's learning with "I See The Letter T" booklet. Order now for a world of colors, creativity, and foundational education!

Please note: This is a digital product. No physical items will be shipped. After purchase, you will receive a link to download your printable pack.

Contact us
Crystal & Co.
P O Box 55263
Hurst, Texas 76054
crystalandcomp@yahoo.com
Sign up to our mailing list