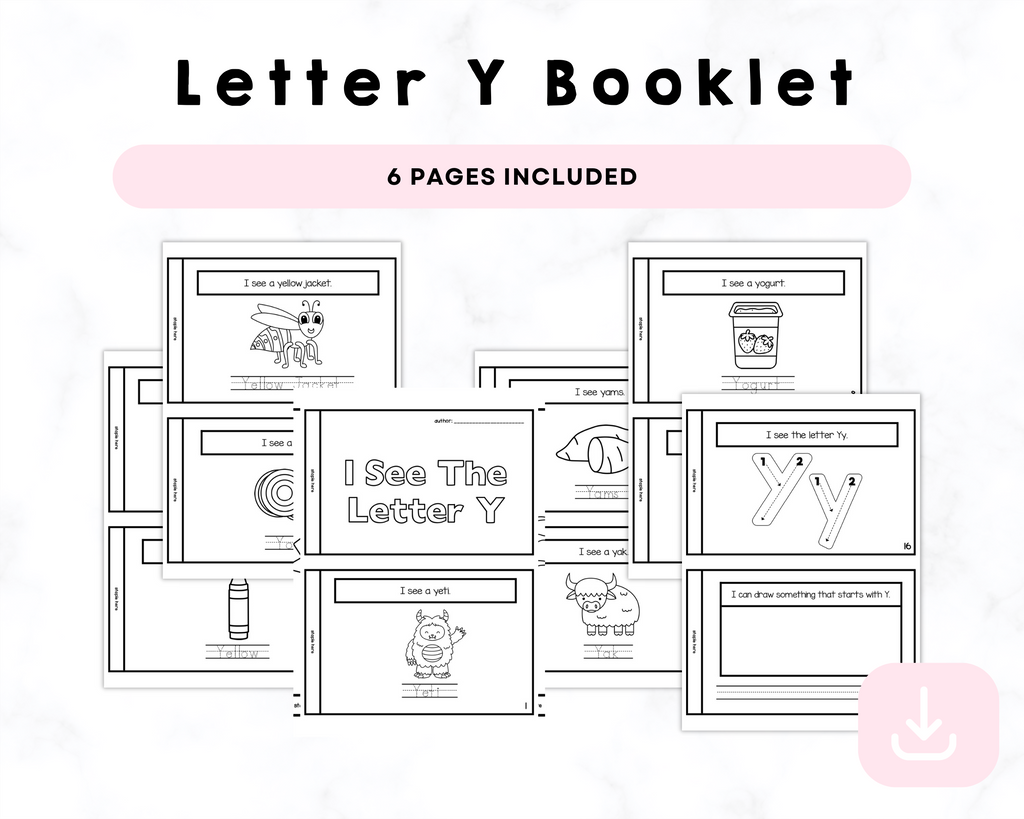 I See The Letter Y Printable Book
I See The Letter Y Printable Book
description
"I See The Letter Y" is not just a booklet; it's a delightful blend of creativity and education, bringing the magic of 'Y' to life!

**Unlock the Adventure:**

🌈 **Radiant Coloring Magic:**  Each page is a canvas waiting to be filled with the vibrant hues of your little one's creativity.

🖋️ **Trace & Transform:**It's more than tracing; it's a transformative experience, enhancing letter recognition and preparing them for the exciting world of words.

🌟 **Yours for the Taking:** The adventure doesn't stop at coloring and tracing; it's an immersive experience where learning becomes a joyful exploration. Your child will embrace the magic of 'Y' with each turn of the page.

🎨 **Interactive Creativity:** This booklet is not just a product; it's a gateway to interactive creativity. Watch as your child engages with the learning process, developing cognitive skills in a way that feels like play.

👶 **Designed for Young Minds:** Crafted with the curiosity of young minds in mind, this booklet is tailored for ages 3-6, making it the perfect introduction to the world of letters through play and discovery.


Unleash the enchantment of 'Y' into your child's hands. Order "I See The Letter Y" now, and watch as the joy of learning transforms into a world of colors, imagination, and boundless exploration!

Please note: This is a digital product. No physical items will be shipped. After purchase, you will receive a link to download your printable pack.

Contact us
Crystal & Co.
P O Box 55263
Hurst, Texas 76054
crystalandcomp@yahoo.com
Sign up to our mailing list