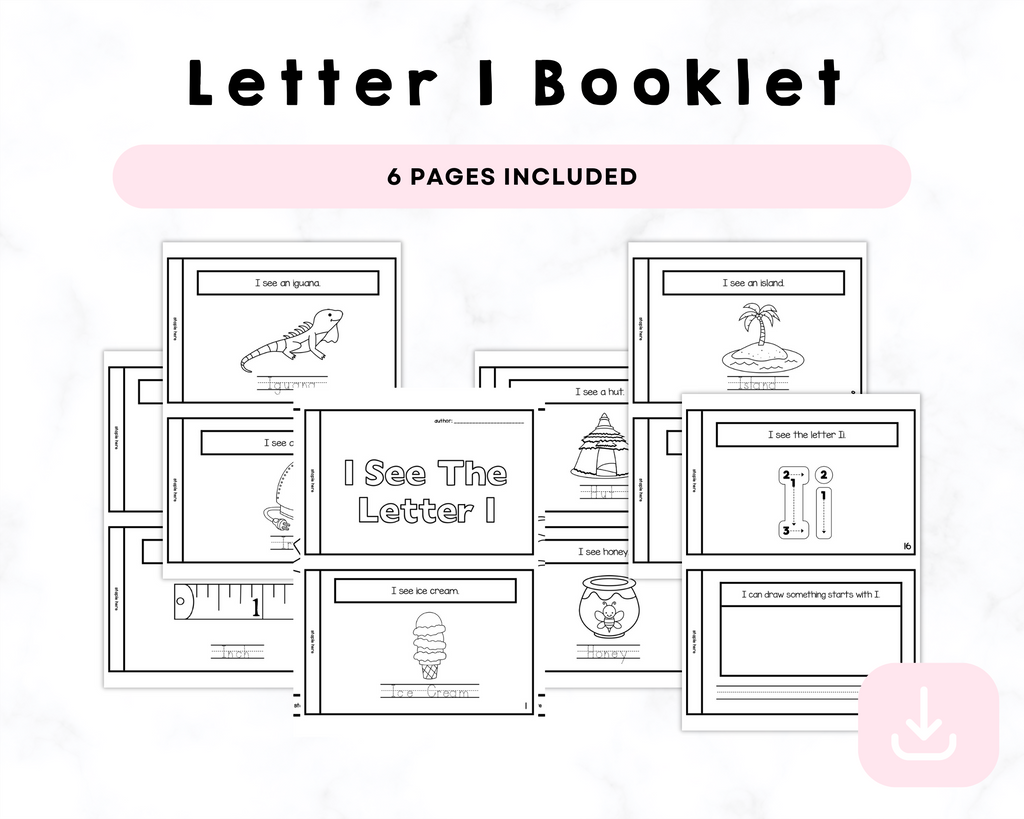 I See The Letter I Printable Book
I See The Letter I Printable Book
description
Embark on an enchanting journey into the world of 'I' with our exclusive 6-page printable booklet tailored for preschoolers. "I See The Letter I" isn't just a booklet; it's a vibrant learning adventure merging coloring, tracing, and the magic of 'I'!

**What's in Store for Your Little Explorer:**

🎨 **Colorful Adventures:** Witness your child's creativity bloom as they bring to life vibrant images starting with the letter 'I.' From the delightful "ice cream" to the charming "iguana," each page is a blank canvas awaiting your little artist's touch.

📝 **Tracing Mastery:** Develop fine motor skills and early writing abilities with designated tracing sections for each image. Your preschooler will enjoy tracing the names of 'I' images, reinforcing letter recognition and building the foundation for confident handwriting.

👶 **Ideal for Parents & Teachers:** Whether you're a parent or educator, this booklet is an invaluable tool to make learning the letter 'I' a joyful experience. Seamlessly integrate it into lesson plans or use it for exciting home activities—engaging and educational for every young learner!

✨ **Captivating Imagery:** Beyond letters, each page is designed to captivate, transforming learning into an enchanting experience for your little one.

🌈 **Interactive Learning:** Elevate learning beyond traditional methods. This booklet offers an interactive approach, ensuring that each page becomes an adventure of discovery—a crucial element for early childhood development.

👦👧 **Tailored for Little Minds:** Created with preschoolers in mind, this booklet is age-appropriate, ensuring that the introduction to the letter 'I' is both enjoyable and beneficial for early literacy development.

Transform learning into a magical experience with "I See The Letter I" booklet printables. Whether you're a parent or teacher, seize this opportunity to cultivate a love for learning in your little ones.

Please note: This is a digital product. No physical items will be shipped. After purchase, you will receive a link to download your printable pack.

Contact us
Crystal & Co.
P O Box 55263
Hurst, Texas 76054
crystalandcomp@yahoo.com
Sign up to our mailing list