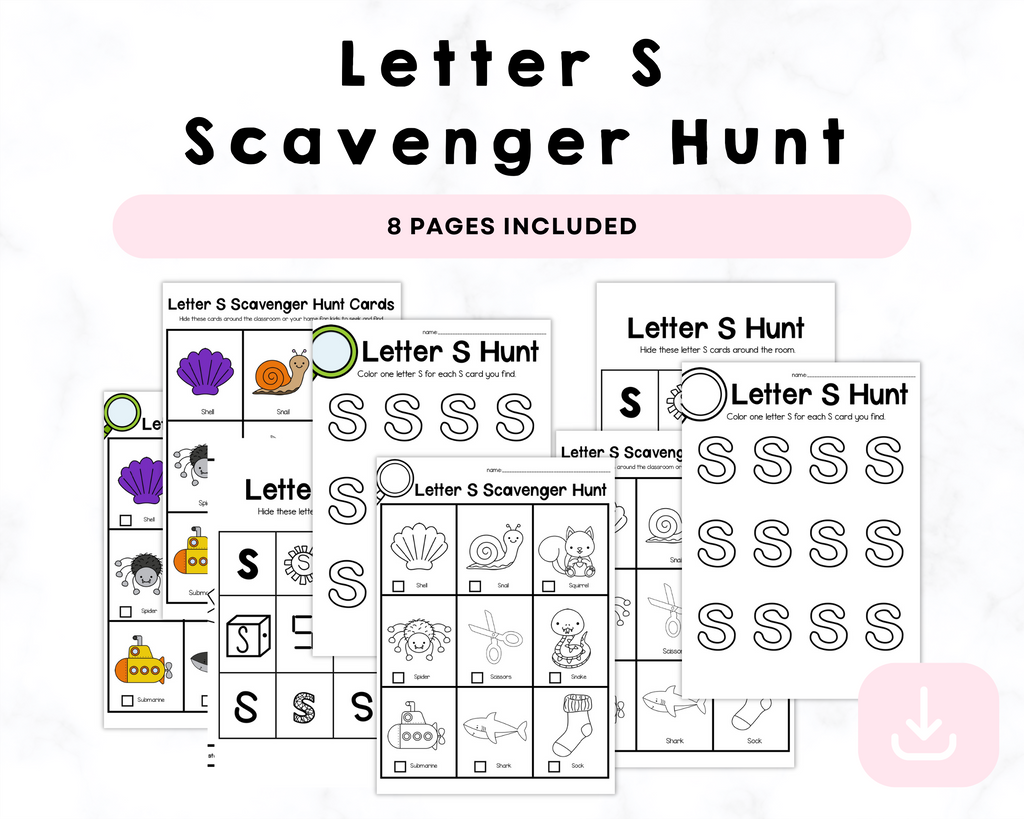 Letter S Scavenger Hunt Printables
Letter S Scavenger Hunt Printables
description

"Letter 'S' Scavenger Hunt Printables: Fun and Learning in Every Page!"

Explore the world of 'S' with our 8-page Letter 'S' Scavenger Hunt Printables! Perfect for preschoolers, these printables offer a mix of excitement and education.

🕵️‍♂️ **Scavenger Hunt Adventure:** Join the quest to find 'S' words on unique scavenger cards. Spark curiosity and observation skills in your little one.

🖍️ **Coloring Fun:** Once the card is found, unleash creativity! Your child can color the giant letter 'S' with endless possibilities.

🧩 **Educational Engagement:** Each card introduces new 'S' words, expanding vocabulary in a fun way.

🌈 **Visual Delight:** Vibrant illustrations make learning a visual delight. Watch their eyes light up as they explore, discover, and color through the world of 'S.'

👨‍👩‍👧 **Perfect for Family Bonding:** Beyond an activity, it's a bonding experience. Join the quest, share laughter, and witness the joy of learning together.

Transform learning into an unforgettable journey with our 'S' Scavenger Hunt Printables. Order now for hours of educational fun, sparking imagination and laying the foundation for a love of learning. Get ready for an 'S'pectacular adventure!


Please note: This is a digital product. No physical items will be shipped. After purchase, you will receive a link to download your printable pack.

Contact us
Crystal & Co.
P O Box 55263
Hurst, Texas 76054
crystalandcomp@yahoo.com
Sign up to our mailing list