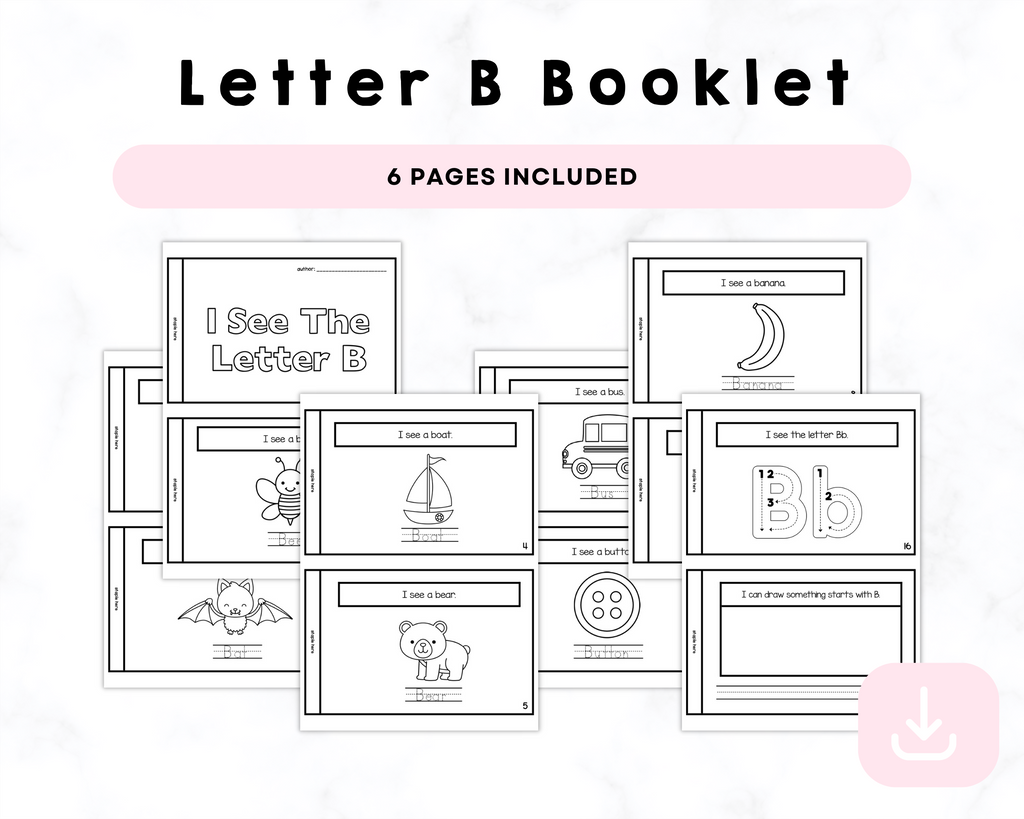 I See The Letter B Printable Book
I See The Letter B Printable Book
description
"I See The Letter B: A Magical 6-Page Coloring and Tracing Adventure for Preschoolers!"

Embark on a whimsical journey through the letter 'B' with our enchanting booklet designed especially for preschoolers. This delightful printable is not just a book; it's an immersive experience crafted to introduce your little ones to the wonders of the letter 'B' in the most engaging way possible.

**What Makes Our Booklet Special:**

🎨 **Coloring Bonanza:** Dive into a world of creativity with captivating coloring images that start with the letter 'B.' From buzzing "bees" to bouncing "balls," each page is a canvas waiting to be brought to life by your child's imagination.

🖋️ **Tracing Fun:** Watch as your preschooler's fine motor skills blossom with pages dedicated to tracing the names of the charming images. They'll follow the lines to spell out "butterfly," "bear," and more, reinforcing letter recognition and early writing skills.

👶 **Designed for Little Learners:** The simplicity of our booklet is tailored for preschoolers, making it an ideal introduction to letters and words. The cheerful illustrations and easy-to-follow activities ensure that your child will be captivated from start to finish.

🌟 **Parent-Approved Quality:** Printed on high-quality paper, these printables are durable and perfect for little hands. Whether used at home or in a preschool setting, our booklet is a reliable resource for early childhood education.

Make learning a joyous adventure with our "I See The Letter B" booklet. Order now and watch as your child's eyes light up with excitement, one 'B' at a time. Learning has never been this much fun!


Please note: This is a digital product. No physical items will be shipped. After purchase, you will receive a link to download your printable pack.

Contact us
Crystal & Co.
P O Box 55263
Hurst, Texas 76054
crystalandcomp@yahoo.com
Sign up to our mailing list