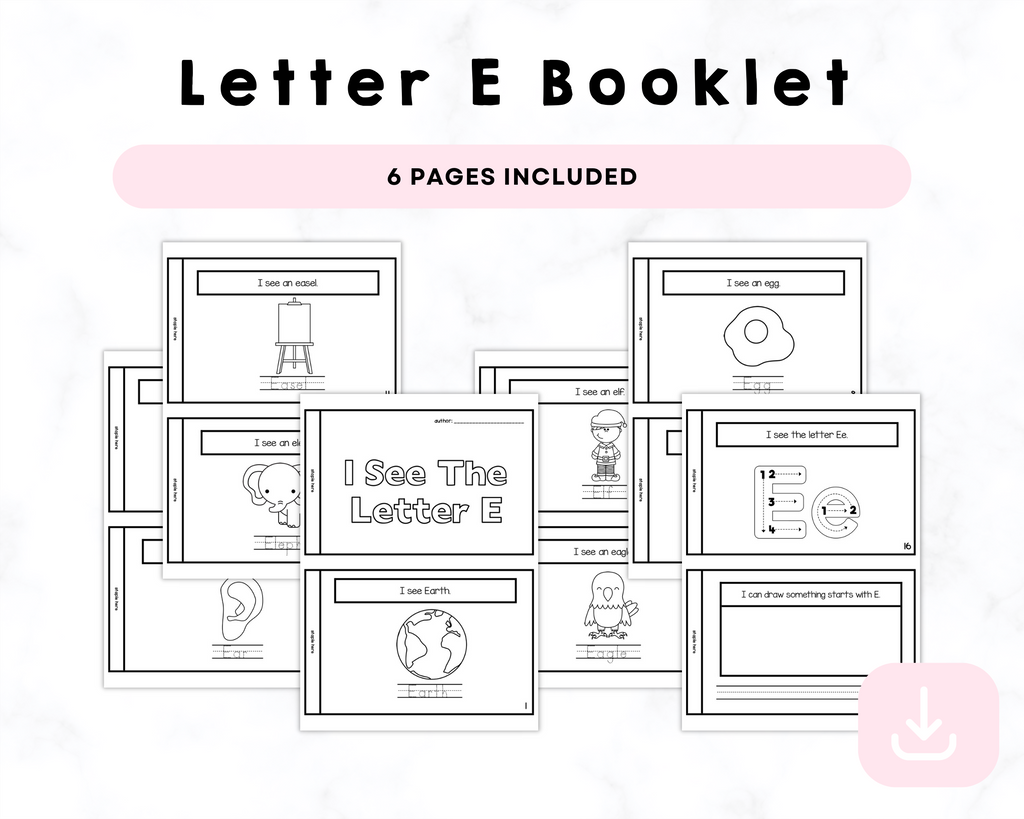 I See The Letter E Printable Book
I See The Letter E Printable Book
description
**Product Title:**
"I See The Letter E - Preschool Coloring & Tracing Fun!"

**Product Description:**
Dive into the world of 'E' with our 6-page printable booklet - a magical mix of coloring, tracing, and discovery designed for curious preschoolers. "I See The Letter E" is not just a tool; it's an adventure in learning!

**Highlights:**

🌈 **Coloring Joy:** Each page is a canvas awaiting color! Charming illustrations of 'E' words like "elephant" and "envelope" will spark your little one's creativity, turning learning into a colorful adventure.

🖍️ **Tracing Thrills:** Elevate fine motor skills! From the graceful lines of an "elephant" to the curves of an "envelope," tracing turns doodling into skill-building, preparing tiny hands for writing.

🌟 **Discover and Name:** Prompt your preschooler to trace and name each object, reinforcing letter recognition and spelling. It's an interactive journey that enhances vocabulary and pre-literacy skills.

👶 **Kid-Friendly Design:** Large images and simple tracing lines cater to little learners. The booklet is crafted for joyous learning, making it easy for your preschooler to explore the world of 'E' at their own pace.

📚 **Educational Fun:**  "I See The Letter E" is a delightful addition to any preschooler's journey.

Let the fun of coloring and tracing unlock the wonders of 'E' for your little one. It's more than a booklet; it's the key to early learning excitement!

Please note: This is a digital product. No physical items will be shipped. After purchase, you will receive a link to download your printable pack.

Contact us
Crystal & Co.
P O Box 55263
Hurst, Texas 76054
crystalandcomp@yahoo.com
Sign up to our mailing list