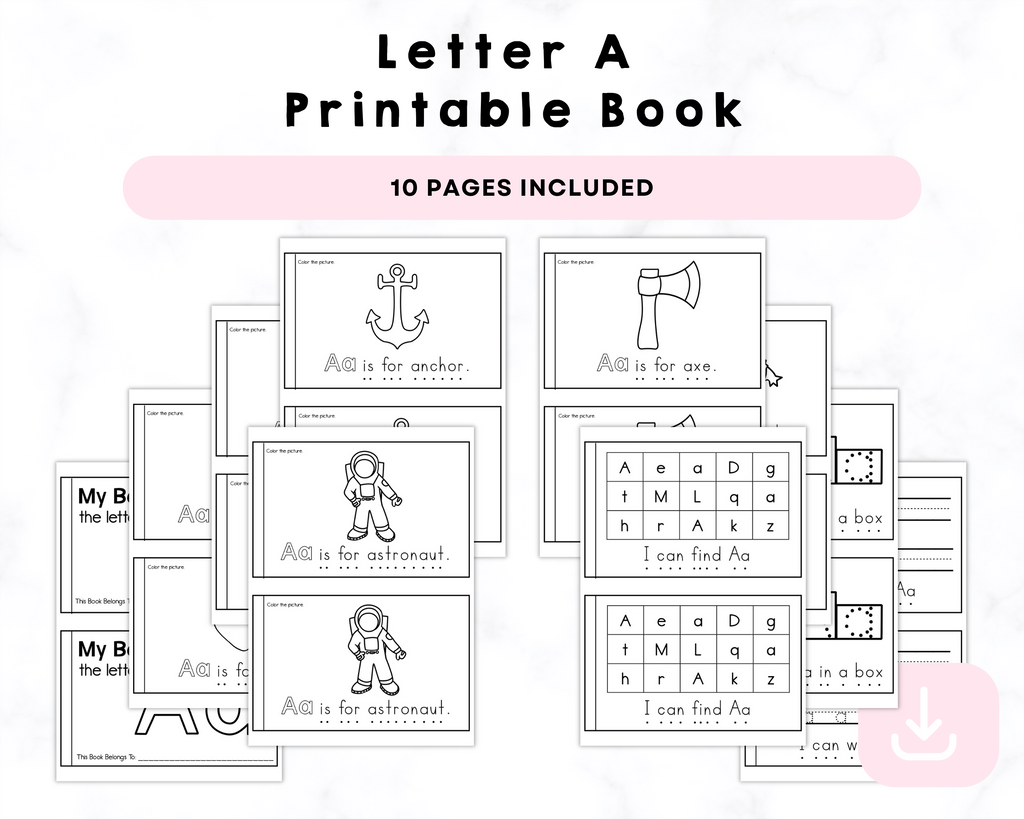 Letter A Printable Book
Letter A Printable Book
description
Discover our Letter A Printable Book, a delightful 10-page activity book for early learners! This engaging resource introduces the letter A in a creative way and provides a fantastic opportunity for your child to develop their literacy skills.

🌟 What's Included? 🌟

📚 10 Fun-Filled Pages: Each page is carefully designed to make learning the letter A enjoyable.

🎨 Coloring Delight: Your child can enjoy coloring adorable illustrations, enhancing their fine motor skills and hand-eye coordination.

🔡 Letter A Identification: Our book features activities and puzzles to help kids recognize and interact with the letter A, fostering early letter recognition skills.

🌊 Educational and Entertaining: We've combined education with entertainment to create a solid foundation for reading and writing.

👨‍👩‍👧‍👦 Quality Family Time: Join your child in coloring and puzzle-solving, creating cherished moments together.

📦 Instant Download: Skip the wait - your child can start their letter-learning adventure immediately with our instant download option.

🌈 Make learning a memorable experience for your child with our Letter A Printable Book. Join us on a colorful, laughter-filled ABC journey!

Please note: This is a digital product. No physical items will be shipped. After purchase, you will receive a link to download your printable pack. 

Contact us
Crystal & Co.
P O Box 55263
Hurst, Texas 76054
crystalandcomp@yahoo.com
Sign up to our mailing list