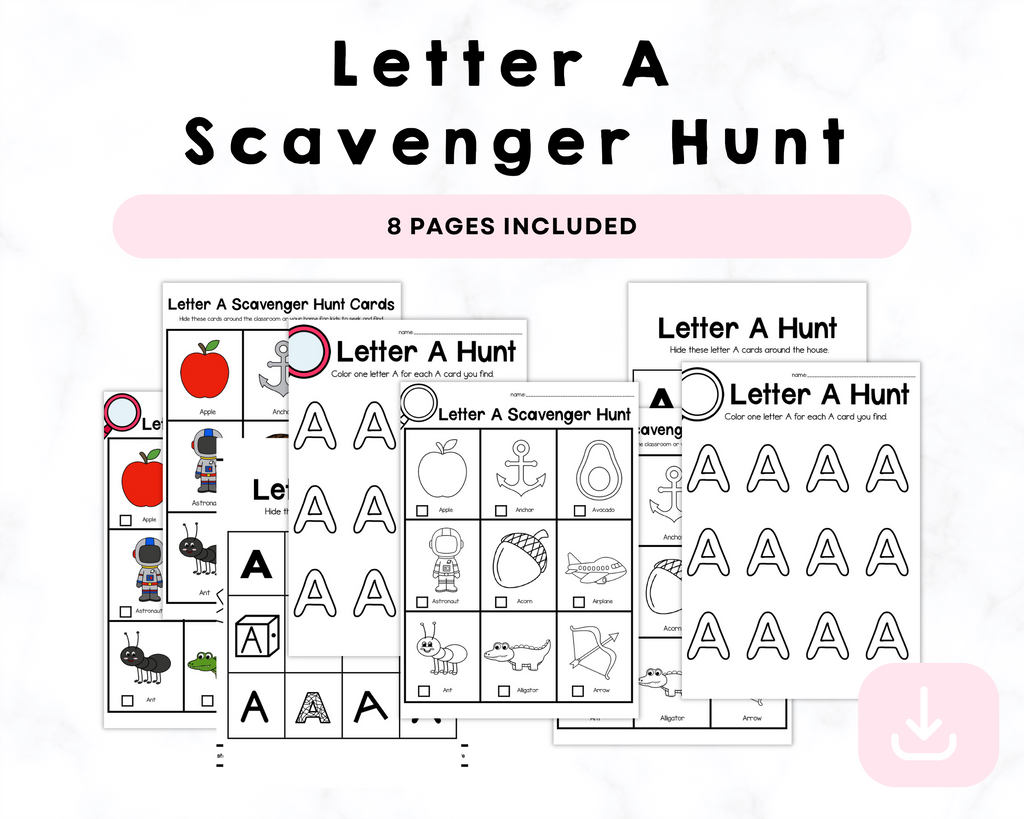 Letter A Scavenger Hunt Printables
Letter A Scavenger Hunt Printables
description
Introduce your preschooler to the letter A in a fun and engaging way with our 8-page Letter A Scavenger Hunt Printables. These printables are perfect for both teachers and parents and offer an exciting learning experience.

Here's what our Letter A Scavenger Hunt Printables include:

1. **Scavenger Hunt Adventure:** Encourage your child to explore and find objects and animals that start with the letter A. They'll circle each "A" they discover, turning learning into an adventure.

2. **Coloring Fun:** Once they've found all the "A's," let them express their creativity by coloring the Letter A images on their scavenger hunt card. It's a great way to boost fine motor skills.

3. **Educational and Fun:** Our printables strike a balance between education and enjoyment, reinforcing the letter A while developing essential skills.

These printables are convenient, downloadable, and perfect for helping your child learn the alphabet in an enjoyable way. Get your copy today and watch your preschooler's excitement grow with every "A" they find. Start the alphabet adventure now!


Please note: This is a digital product. No physical items will be shipped. After purchase, you will receive a link to download your printable pack.

Contact us
Crystal & Co.
P O Box 55263
Hurst, Texas 76054
crystalandcomp@yahoo.com
Sign up to our mailing list