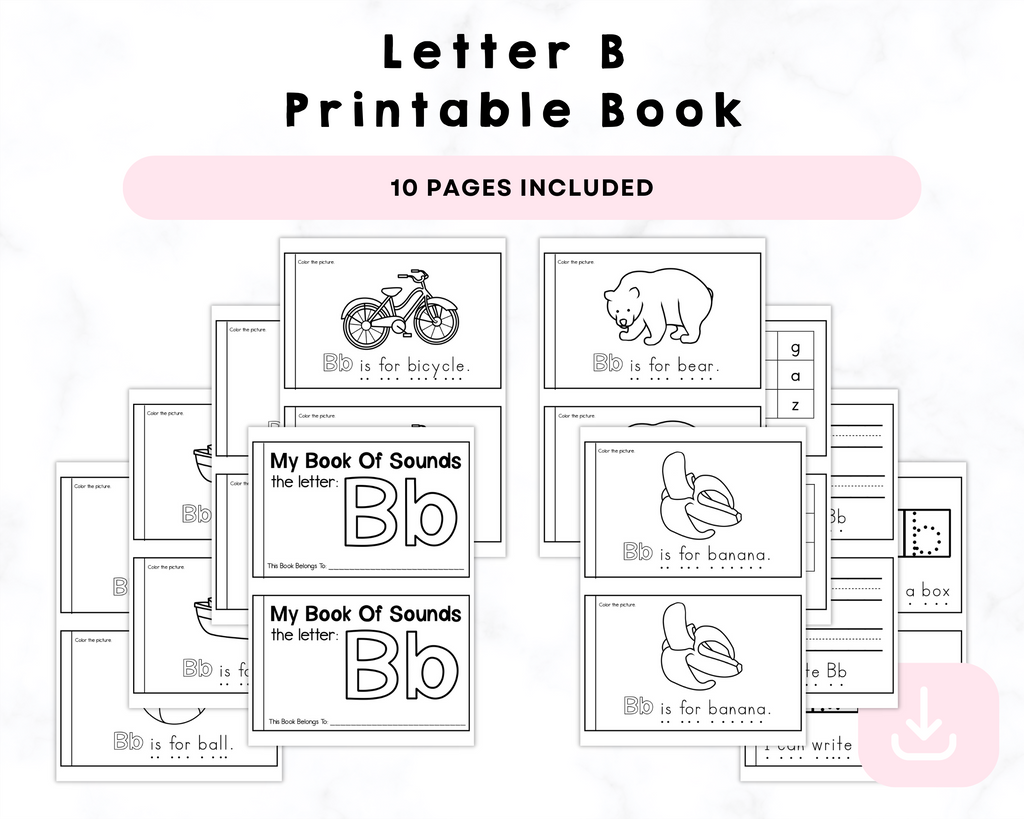 Letter B Printable Book
Letter B Printable Book
description
🅱️ Embark on a journey into the captivating world of the letter "B" with our educational and entertaining Letter "B" Printable Book. It's designed to ignite your child's love for learning while having a blast!
📚 Inside, you'll discover:
🌟
10 
Beautiful Pages with enchanting illustrations, engaging activities, and captivating coloring opportunities.
🦋 Bountiful Activities: Your kids will explore the "B" sound through coloring, tracing, and identifying "B" objects for an interactive and fun-filled experience!
🖍️ Coloring Magic: Let your little artists unleash their creativity while developing fine motor skills and learning names of "B" words.
🧠 Educational and Entertaining: More than just coloring, this book promotes language development and cognitive skills.
👨‍👩‍👧‍👦 Family Fun: Bond with your children as you explore and learn together.
👉 We understand the value of quality educational resources that keep kids engaged and nurture their development. The Letter "B" Printable Book offers both learning and joy.
Please note: This is a digital product. No physical items will be shipped. After purchase, you will receive a link to download your printable pack.
Contact us
Crystal & Co.
P O Box 55263
Hurst, Texas 76054
crystalandcomp@yahoo.com
Sign up to our mailing list