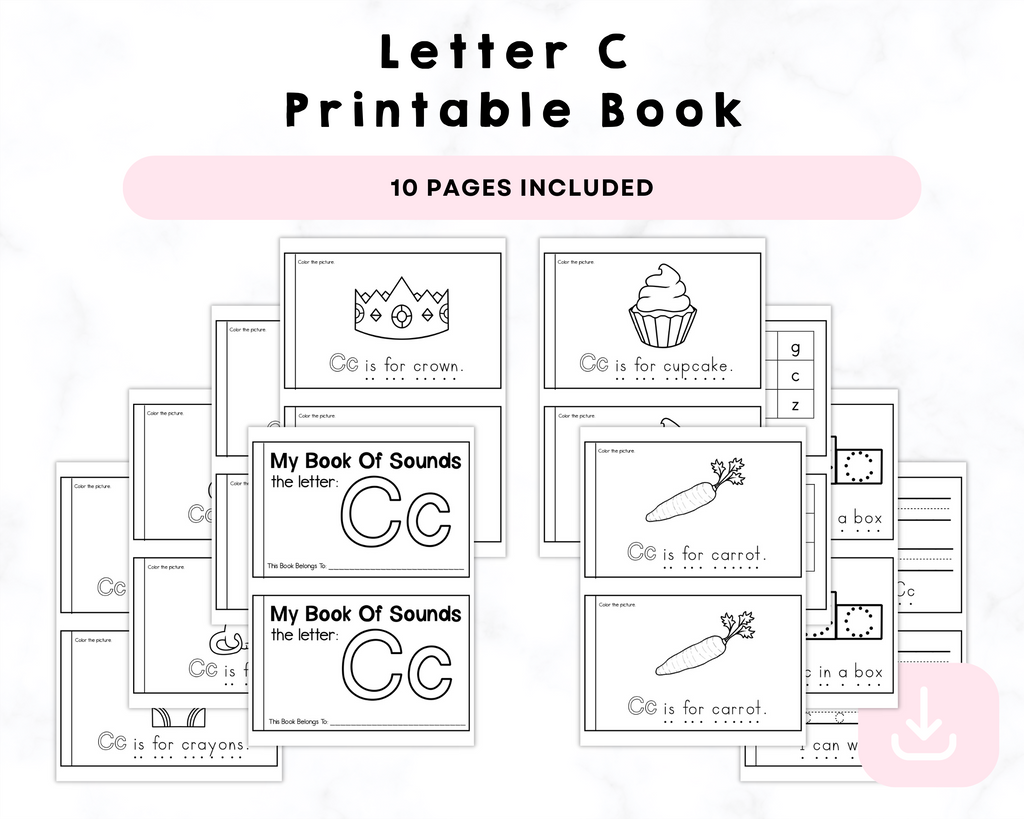 Letter C Printable Book
Letter C Printable Book
description
Start an exciting journey into the world of the letter "C" with our educational and engaging Letter "C" Printable Book. It's designed to ignite your child's love for learning while ensuring a fantastic time!
Inside, you'll discover:
-
10 
charming pages filled with delightful illustrations, interactive activities, and captivating coloring experiences.
- Abundant activities that allow your children to explore the "C" sound through coloring, tracing, and identifying objects that start with "C."
- Coloring opportunities that encourage creativity, fine motor skill development, and vocabulary expansion.
- Educational and entertaining content that supports language development and cognitive skills.
- A family adventure that lets you connect with your children as you explore and learn together, creating lasting memories.
As parents, we understand the importance of high-quality educational resources that engage and nurture children's development. Our Letter "C" Printable Book offers a perfect blend of learning and fun.
Please note: This is a digital product. No physical items will be shipped. After purchase, you will receive a link to download your printable pack.
Contact us
Crystal & Co.
P O Box 55263
Hurst, Texas 76054
crystalandcomp@yahoo.com
Sign up to our mailing list