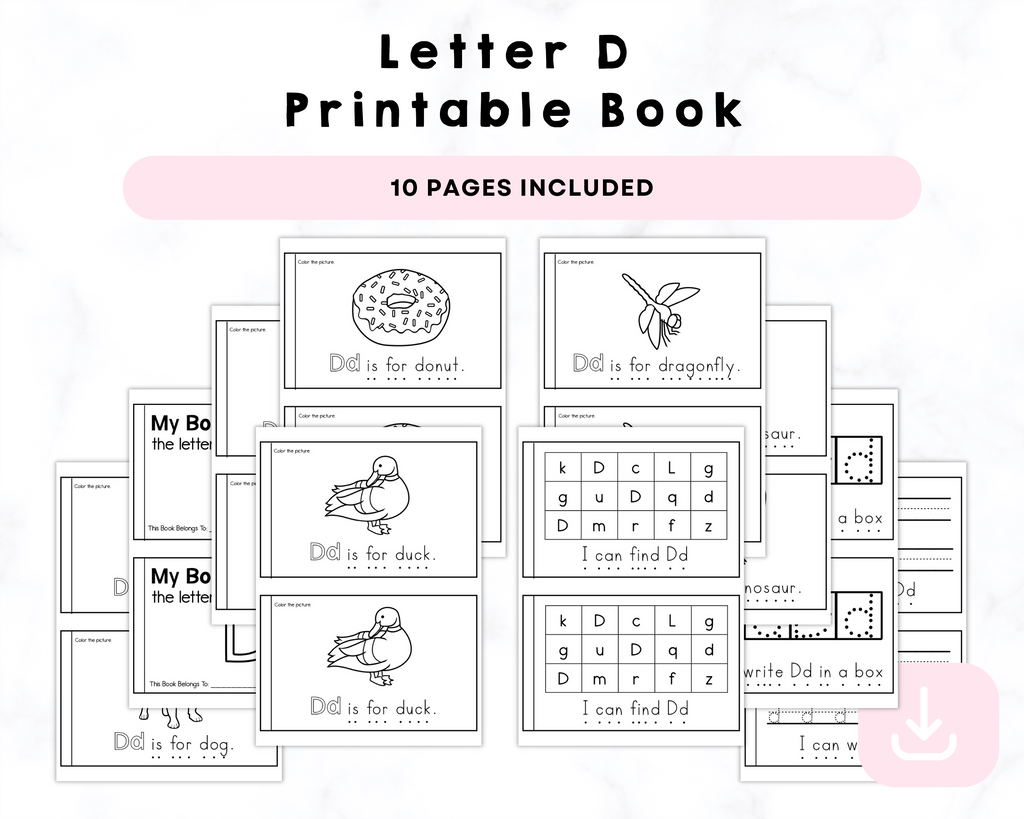 Letter D Printable Book
Letter D Printable Book
description
🔠 Dive into the delightful world of the letter "D" with this captivating educational resource.
🎨 Coloring Galore: Watch as your little artist's imagination takes flight with daring dragons, delightful donuts, and more! Each page is a canvas for creativity.
🔍 Explore and Identify: Beyond the letter, we introduce your child to a realm of objects starting with "D." These captivating images spark their curiosity and enrich their vocabulary.
👨‍👩‍👧‍👦 Quality Time: Our Letter "D" Printable Book is not just for kids; it's a perfect bonding tool for parents and children. Strengthen family connections while boosting language skills.
📖 Fun Learning: With
10
interactive pages, your child will be entertained for hours, all while building a strong foundation in literacy.
🚀 Early Advantage: Set your child on the path to success. "D" is just the beginning, and this book is the key to unlocking a world of language.
🌊 Immerse your child in a world of discovery with our Letter "D" Printable Book. We're confident it will captivate them with engaging activities, vibrant illustrations, and interactive learning, setting them on a path to literacy and language mastery.
👶 Designed for preschoolers and early learners, this printable book is a must-have for parents who value exciting and fun education.
Don't miss out on this opportunity to make learning "D"elightful! ✨ Add our Letter "D" Printable Book to your cart and ignite your child's love for language today.
Contact us
Crystal & Co.
P O Box 55263
Hurst, Texas 76054
crystalandcomp@yahoo.com
Sign up to our mailing list