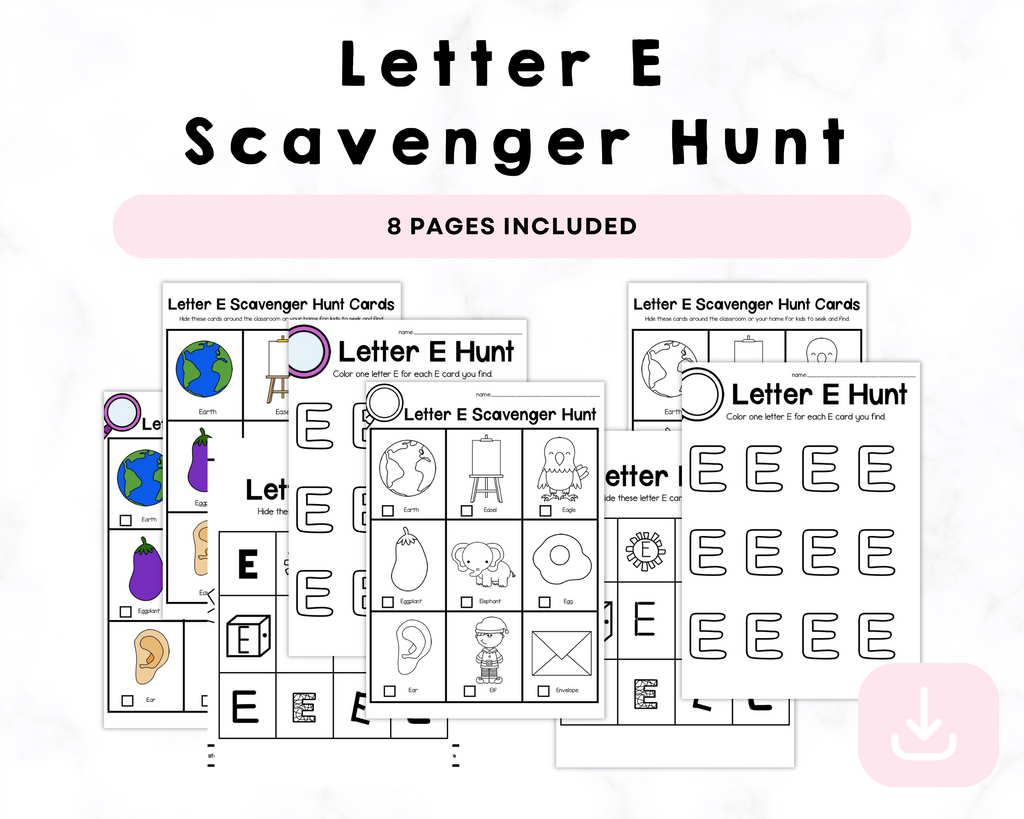 Letter E Scavenger Hunt Printables
Letter E Scavenger Hunt Printables
description
Introducing our 8-page Letter E Scavenger Hunt Printables, a fantastic resource for sparking early literacy skills in preschoolers. This engaging printable set is designed to make learning the letter E a thrilling adventure for young learners.

What's included:

1. **Scavenger Hunt Challenge:** Watch your child's excitement soar as they embark on an enthralling scavenger hunt to find objects and animals that begin with the letter E. Our pages are adorned with diverse illustrations, making letter recognition an exciting quest.

2. **Variety of Images:** The scavenger hunt cards feature an array of captivating images, each starting with the letter E. This variety adds an extra layer of fun and learning, ensuring that children are thoroughly engaged.

Our Letter E Scavenger Hunt Printables are perfect for teachers and parents seeking a dynamic and interactive way to introduce the alphabet. With the convenience of downloadable files, this resource easily becomes a valuable addition to your child's learning materials.

Boost your child's early literacy and alphabet recognition skills with our Letter E Scavenger Hunt Printables. Get your set today and experience the joy and enthusiasm that comes with every "E" discovery. 

Please note: This is a digital product. No physical items will be shipped. After purchase, you will receive a link to download your printable pack.

Contact us
Crystal & Co.
P O Box 55263
Hurst, Texas 76054
crystalandcomp@yahoo.com
Sign up to our mailing list