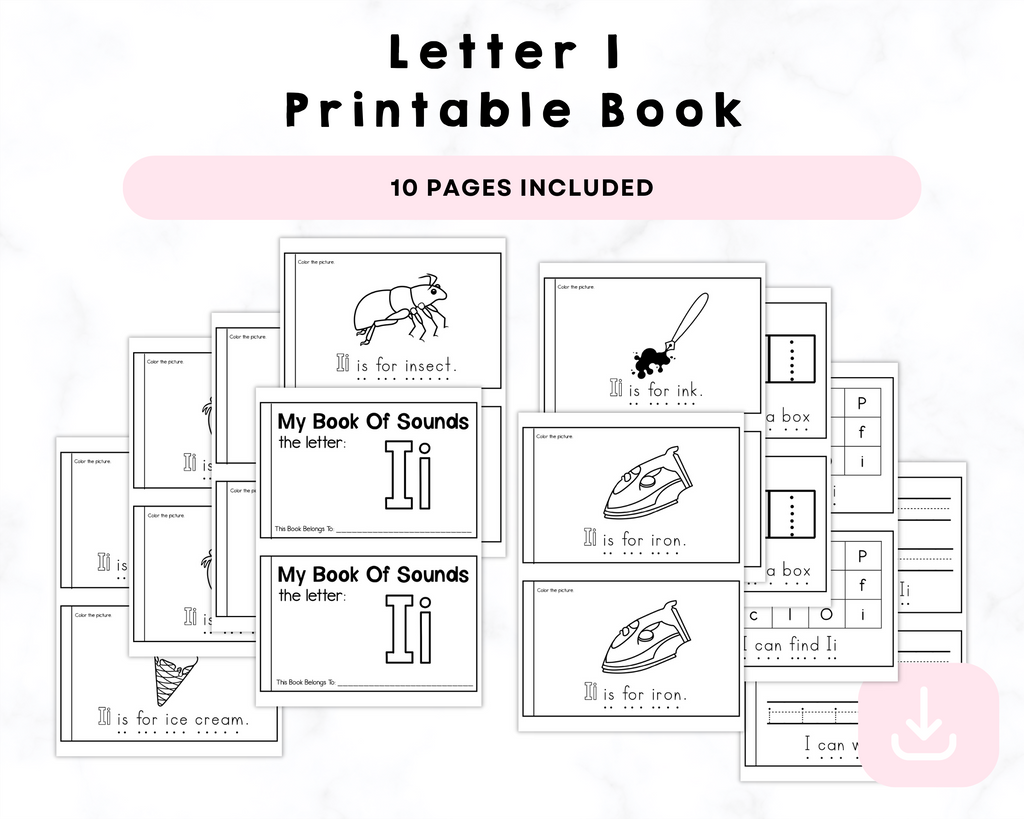 Letter I Printable Book
Letter I Printable Book
description
"Impressive Letter 'I' Playbook: Interactive, Imaginative, and Irresistibly Fun!"
Embark on a magical journey to explore the letter 'I' with our
10
-page preschool printable activity book. It's more than just learning; it's an adventure that kids and parents will adore.
**What's Inside:**
🔤 **Letter 'I' Safari:** With
10
lively pages, one for each letter of the alphabet, we're shining the spotlight on the incredible 'I' sound. Dive into words like "igloo," "island," and "insect" with interactive exercises that make learning a blast.
🖋️ **Line Tracing:** Fine-tune those little hands with fun line tracing activities! Your child will become an 'I' expert as they learn to write the letter with flair and confidence.
🌈 **Vibrant Coloring Magic:** Coloring 'I' words has never been this exciting! From mouthwatering "ice cream" cones to fantastic "igloos," your child's creativity will soar as they splash these pages with joyful colors.
👩‍🏫 **Teacher and Parent Favorites:** This 'I' adventure isn't just entertaining; it's also teacher-approved. Parents, you'll love the quality learning time with your little ones, and teachers will find it a valuable addition to their curriculum.
🌟 **Foster a Love for Learning:** Our activity book isn't just about 'I'; it's about inspiring a lifelong love for reading and writing. Watch your child's confidence and enthusiasm for literacy grow with every page they explore.
Give your child the gift of an impressive 'I' adventure and set them on the path to academic success while having a world of fun. Order your copy today and let the play begin!
Please note: This is a digital product. No physical items will be shipped. After purchase, you will receive a link to download your printable pack.
Contact us
Crystal & Co.
P O Box 55263
Hurst, Texas 76054
crystalandcomp@yahoo.com
Sign up to our mailing list