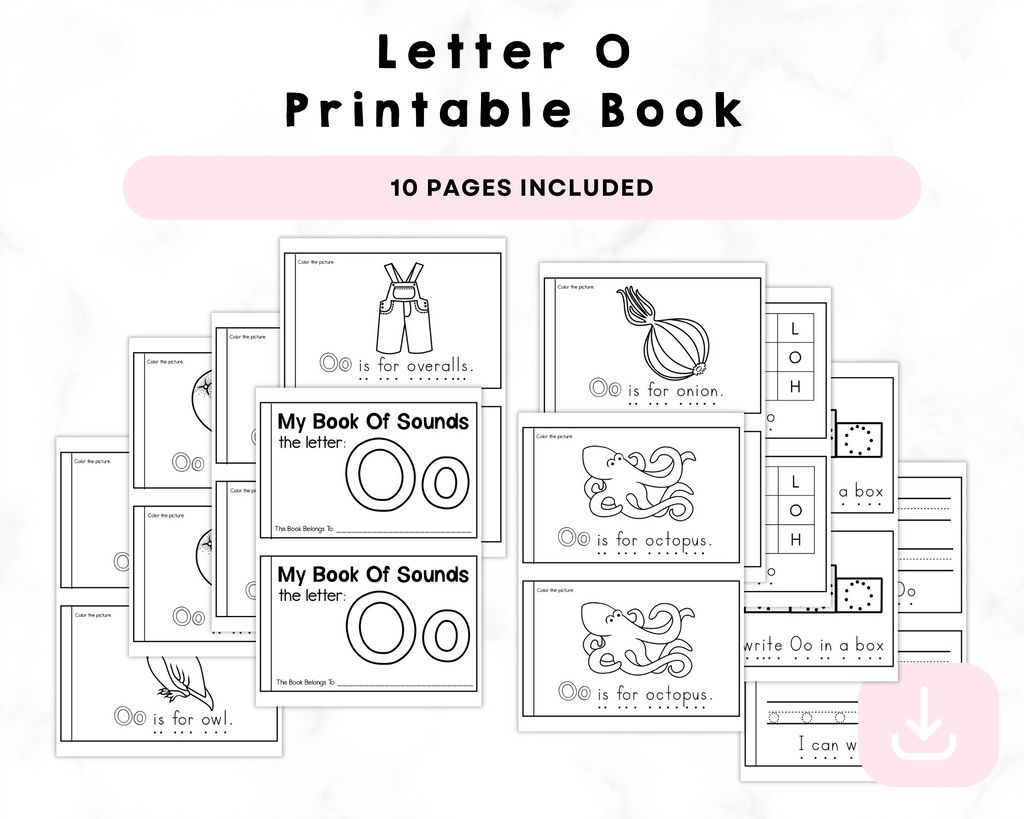 Letter O Printable Book
Letter O Printable Book
description
"Amazing 'O' Adventure Activity Book: Learn, Trace, and Color"

Explore the world of 'O' with our 10-page activity book! This book is packed with fun and learning for your child.


🌟 **10 Pages of Fun:** Your child will love tracing and coloring images of 'O' words like "octopus" and "owl."

🧩 **Finding 'O' Puzzles:** Turn learning into a fun challenge with hidden 'O' puzzles.

🔊 **Discover the 'O' Sound:** Help your child recognize and pronounce 'O' words with engaging exercises.

🌈 **Unleash Creativity:** Spark your child's imagination with creative coloring and drawing activities.

Invest in your child's early education and creativity. Order your copy today and make learning a delightful adventure!
Please note: This is a digital product. No physical items will be shipped. After purchase, you will receive a link to download your printable pack.
Contact us
Crystal & Co.
P O Box 55263
Hurst, Texas 76054
crystalandcomp@yahoo.com
Sign up to our mailing list