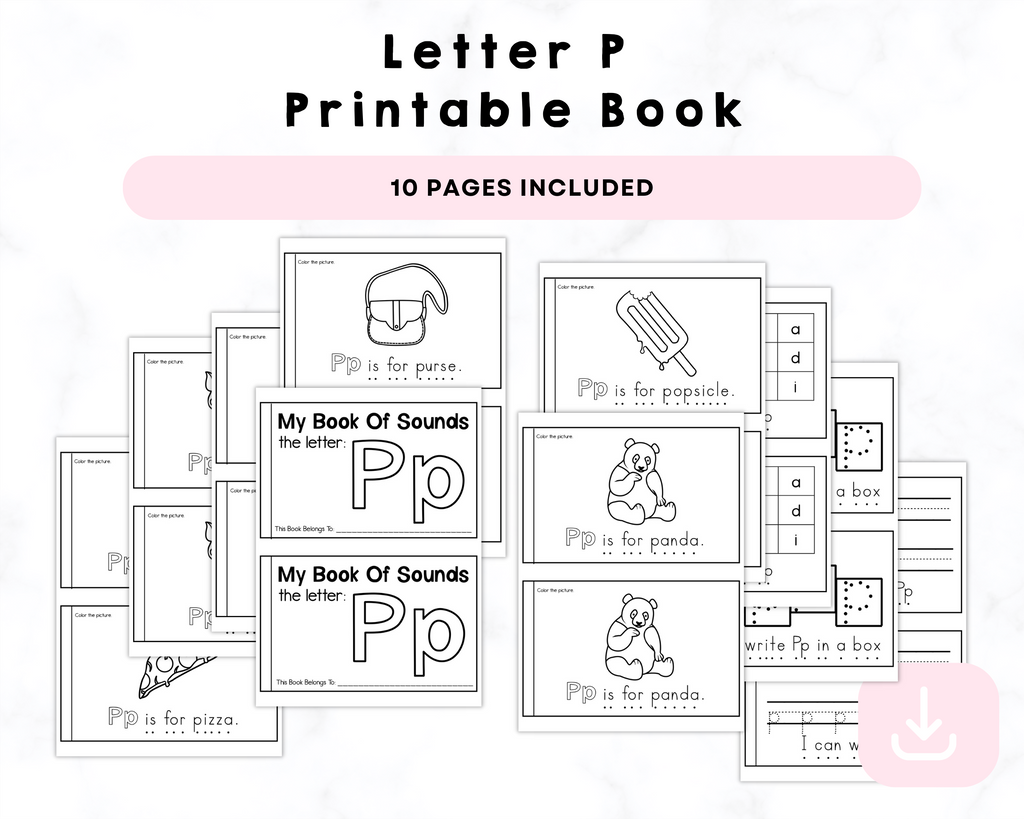 Letter P Printable Book
Letter P Printable Book
description

"Preschool Paradise: 10 Pages of Playful 'P' Learning and Fun!"

Prepare your little one for a journey through the enchanting world of 'P' with our 10-page preschool printable activity book. Packed with a delightful mix of line tracing, coloring, puzzles, and auditory adventures, this is a resource that will make learning 'P' words an exciting adventure for your child.


🌈 **10 Pages of Playful Learning:** Dive into the world of 'P' with our fun-filled activity book. Each page is a new opportunity for your child to explore, engage, and excel as they learn to recognize, write, and pronounce words starting with the letter 'P.'

🖋️ **Line Tracing:** Help your child develop fine motor skills with letter tracing exercises that are as entertaining as they are educational. The path to perfect 'P' writing is paved with practice!

🎨 **Coloring Images:** Our vibrant illustrations make 'P' words like "penguin," "pumpkin," and "parrot" come alive on paper. Coloring these images isn't just art; it's a creative lesson in vocabulary.

🧩 **Finding 'P' Puzzles:** Engage your child's problem-solving skills with delightful 'P' puzzles. Can they find all the 'P' words hidden in the puzzle? It's a brain-teasing adventure with a 'P'erfect twist!

🔊 **P Sound Adventures:** The 'P' sound comes alive with auditory activities. From 'popping' balloons to 'pinging' a piano, your child will discover the power of the 'P' sound in a truly captivating way.

📚 **Educational and Exciting:** This activity book is designed to spark their love for learning while having heaps of fun along the way.

Please note: This is a digital product. No physical items will be shipped. After purchase, you will receive a link to download your printable pack.

Contact us
Crystal & Co.
P O Box 55263
Hurst, Texas 76054
crystalandcomp@yahoo.com
Sign up to our mailing list