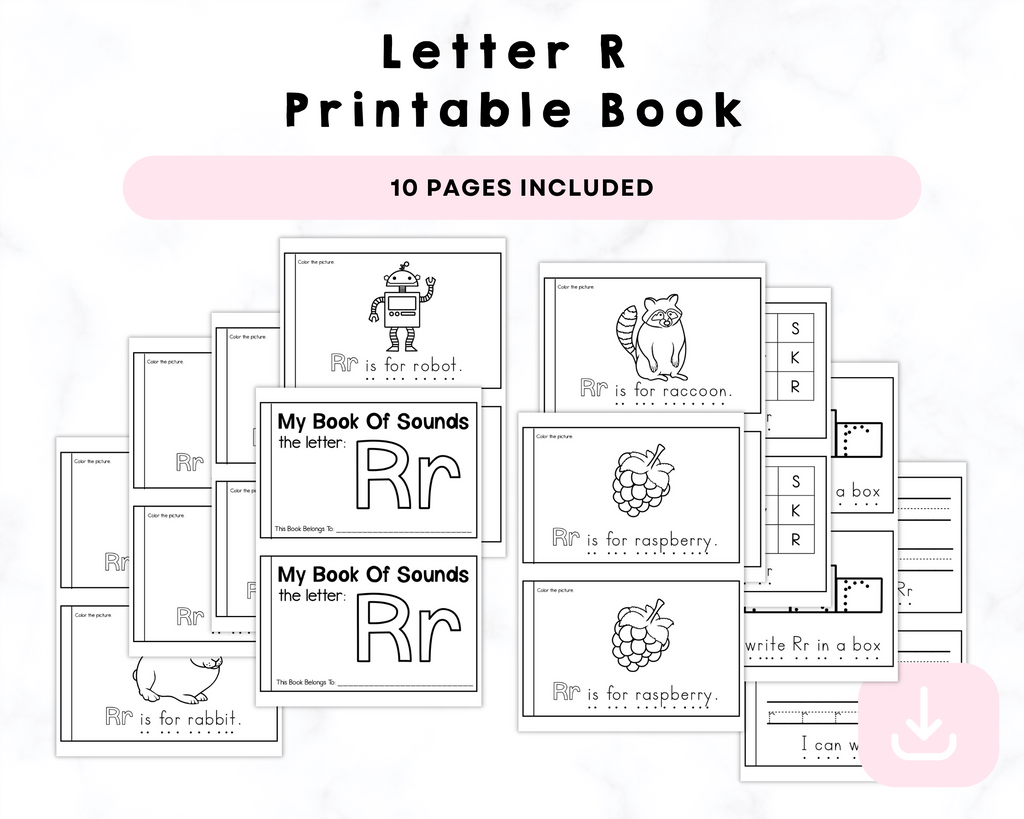 Letter R Printable Book
Letter R Printable Book
description
"10-Page Preschool Printable Letter 'R' Activity Book"

Explore the world of the letter 'R' with our 10-page preschool printable activity book. Inside, you'll find engaging activities that make learning fun and educational:

📝 **Line Tracing & Coloring:** Help your child develop fine motor skills as they trace and color images starting with 'R' like "rainbow" and "rocket."

🧩 **Finding 'R' Puzzles:** Challenge your child's letter recognition skills with fun 'Finding 'R'' puzzles.

🔊 **'R' Sound Exploration:** Dive into the world of sounds with 'R' sound activities, from 'roaring like a lion' to recognizing the sound of 'rain.'

🌈 **Vivid Illustrations:** Our colorful illustrations bring 'R' words to life, sparking your child's imagination.

📚 **Educational & Fun:** This activity book offers an interactive way for your child to learn and have fun simultaneously.

Embark on this exciting 'R' journey, where learning is both enjoyable and memorable. Get the '10-Page Preschool Printable Letter 'R' Activity Book' today!


Please note: This is a digital product. No physical items will be shipped. After purchase, you will receive a link to download your printable pack.

Contact us
Crystal & Co.
P O Box 55263
Hurst, Texas 76054
crystalandcomp@yahoo.com
Sign up to our mailing list