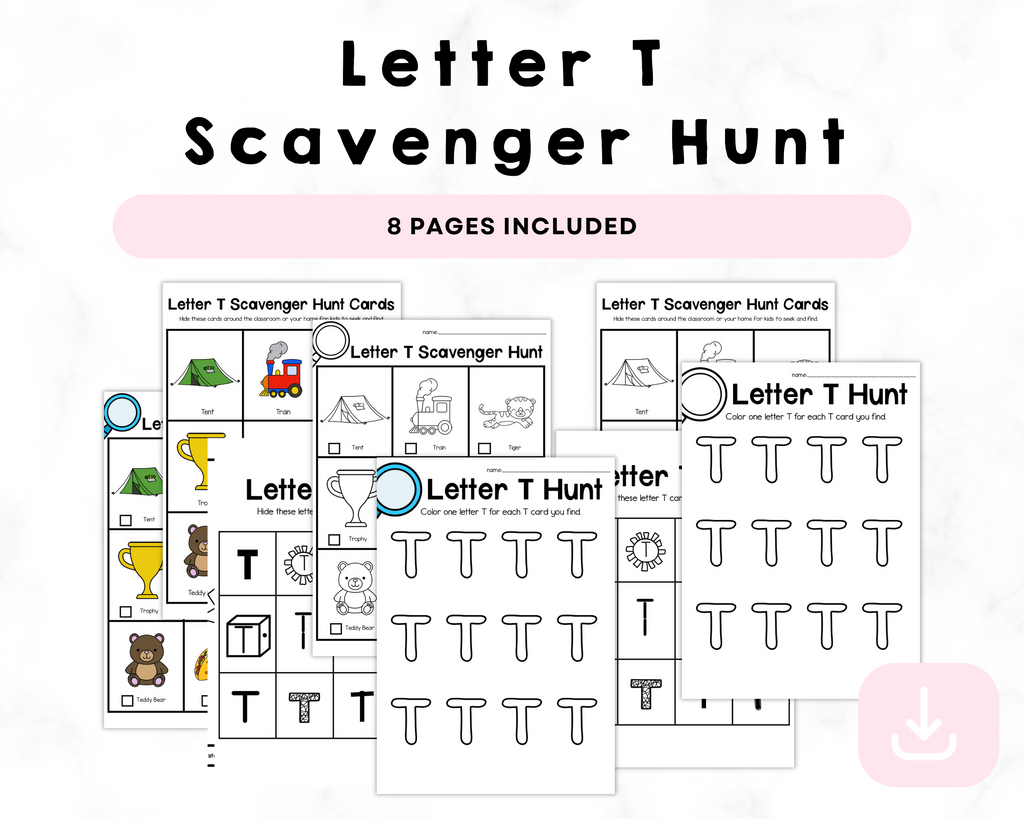 Letter T Scavenger Hunt Printable
Letter T Scavenger Hunt Printable
description

"Terrific Letter 'T' Scavenger Hunt Printables for Preschoolers"


Transform learning into an exciting adventure with our 8-page Letter 'T' Scavenger Hunt Printables! Perfect for preschoolers, these printables make discovering the world of 'T' a joyous journey.

**What's Inside:**

🔍 **Scavenger Hunt Cards:** Explore and find the hidden treasures of the letter 'T' with our scavenger hunt cards. Each card is carefully crafted to engage and entertain, turning learning into a playful quest.

🖍️ **Coloring Fun:** Once your little explorer discovers the 'T' scavenger card, the coloring fun begins! Watch as they bring the letter 'T' to life with their favorite colors, combining the thrill of the hunt with the joy of creativity.

👶 **Preschool-Friendly:** Designed with simplicity in mind, these printables are perfect for little hands and developing minds. Engage your preschooler in a world of 'T' while enhancing their fine motor skills and letter recognition.

🎉 **Educational Excitement:** Foster a love for letters and exploration with our Letter 'T' Scavenger Hunt Printables.

Make learning 'T'ons of fun! Order now and embark on a thrilling scavenger hunt that blends education with excitement. Learning the alphabet has never been this enjoyable!

Please note: This is a digital product. No physical items will be shipped. After purchase, you will receive a link to download your printable pack.


Contact us
Crystal & Co.
P O Box 55263
Hurst, Texas 76054
crystalandcomp@yahoo.com
Sign up to our mailing list