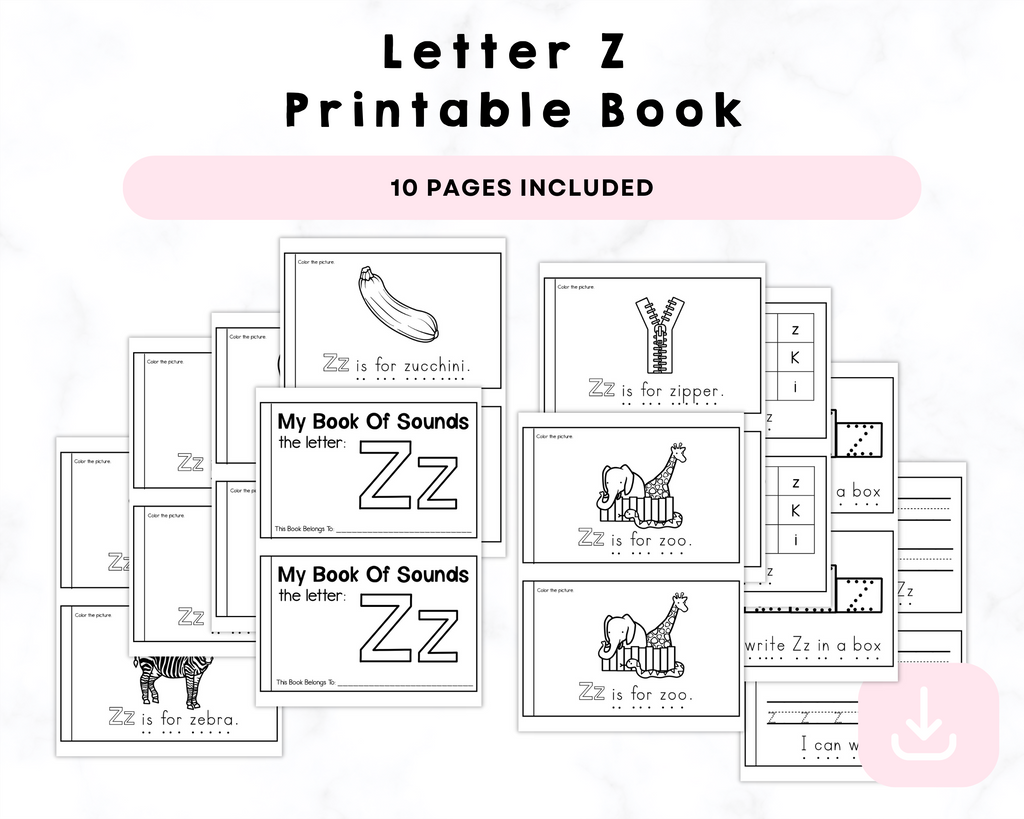 Letter Z Printable Book
Letter Z Printable Book
description
Introducing our 10-Page Letter Z Printable Book designed for preschoolers - An Enthusiastic Voyage of Learning!

Our 10-Page Letter Z Printable Book is skillfully crafted to engage and educate preschoolers in a delightful and imaginative exploration of this distinctive letter. 

🧩 *Discovering "Z" in Word Puzzles* 🧩
Brace yourself for an exhilarating word-search mission as your child undertakes the challenge of locating the elusive "Z." that helps problem-solving skills, all while motivating them to explore and appreciate the magic of the letter "Z."

🖍 *Letter Tracing and Coloring Illustrations* 🎨
From zebras to zigzags, these charming images are thoughtfully selected to refine fine motor skills, stimulate creativity, and reinforce the recognition of the letter "Z."


Seize the chance to transform learning into an unforgettable adventure for your preschooler. Immerse yourself in the captivating universe of the letter "Z" with our 10-Page Letter Z Printable Book! 

Please note: This is a digital product. No physical items will be shipped. After purchase, you will receive a link to download your printable pack.

Contact us
Crystal & Co.
P O Box 55263
Hurst, Texas 76054
crystalandcomp@yahoo.com
Sign up to our mailing list